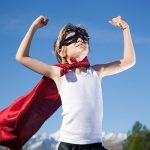 Today's guest post is by author and blogger Jennifer Blanchard:
As a fiction writer, you likely compare yourself to the novelists that you love. People like Stephen King and Jackie Collins and J. K. Rowling are your favorite writers, and they make you feel like you'll never measure up. And maybe this has kept you from writing (or finishing) your story.
But no more.
Because here's the thing. Even the pros have bad days. Even the pros have moments where they lose their confidence and feel like they have no clue what they're doing.
Take for example, my dog, Weiland. He's a pro at climbing the stairs in our apartment building. He's been doing it since the day we moved in almost two years ago. But the other night, we were coming in from a car ride and he wouldn't climb the stairs. He just sat there at the bottom of the steps, wearing his plaid jacket, cowering and making crying noises. At first my husband and I laughed and tried to coax the dog up the stairs. But he wouldn't budge. My husband ended up going downstairs and carrying him up. But then later that night, I took Weiland out to potty. He went down the stairs and he climbed back up them with no problem.
So what happened? Why did he for one moment freak out and think he couldn't climb the stairs?
Because this happens to all of us—even dogs. We all have moments when we doubt ourselves or think we can't do the things we know how to do.
Recently I've heard some of the people I admire most talking about how they feel not good enough at times. And these are people who make six- and seven-figure incomes from their creative work. It made me feel a lot better about the moments when I doubt myself or feel not good enough. Just knowing we're not alone and that we all feel this way helps.
But the best part is there are things you can do to overcome the negative voices that keep you stuck and not working on your writing.
Some of my favorites include:
Tapping—I know this may seem strange at first, but it's totally amazing. I always get great results using tapping (aka: Emotional Freedom Technique). You can tap out all the negative voices and focus on building your confidence.Check out YouTube for tapping videos. (Brad Yates and Kim Eibrink Jansen are favorites of mine.)
Flip the Fear—this is a great exercise, and one I do regularly when I have a lot of fear coming up that's putting a damper on my confidence. What you do is grab a piece of paper and draw a line down the center vertically. One the left side list the fears that you have coming up related to your writing or yourself as a writer. Then in the right column, next to each fear, flip it by writing a reason why the fear is not true.For example, if you listed, "I can't do this," as the fear, you can flip it by saying, "I've written two other novel drafts, so clearly I can do it and I will do it."
The "Why I'm Awesome" List—to help get your confidence back, you have to remind yourself why you're so awesome. Again, grab a piece of paper and make a list of all the reasons why you're awesome.What have you accomplished in your life? What do you love about yourself? What do you love about your life? List all the things that make it awesome to be you. Refer back to this list whenever you need a confidence boost.
The thing with doing anything important and worthwhile in life—like writing a novel—is it always comes with a side of fear.  But now you have the tools to push past that fear and keep on writing.
How do you get a handle on the things that stop you from writing? Any tips you can share with other writers?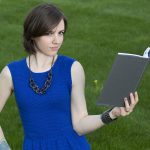 Jennifer Blanchard is an author, award-winning blogger, and story coach who helps serious emerging novelists write, revise, and launch their books. Her debut novel, SoundCheck, launches June 16. Want to know if your story idea is any good? Grab her free eCourse: Does My Story Suck? (And How To Make It Better If It Does)
Feature Photo Credit: Frederick Homes for Sale via Compfight cc