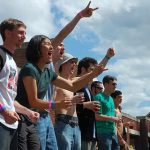 Today's guest post is by editor and writer Stuart Horwitz:
Writing is an act of communication, so it is only natural that you would want to show your work to other people. So then the questions arise: When should I show my work to beta readers? What should I show them? And how can I manage the process so that I get the most out of it?
Let's back up for a second and define what a beta reader is. A beta reader is an individual who reads your work before it is finished and offers you feedback. Not just any feedback though—constructive feedback. Useful, motivating, eye-opening feedback. Well, that's the way it's supposed to work.
When I teach a writing class, I mention there are two things you're not allowed to say about someone's work. You can't say "I love it," and you can't say "I guess I'm just not your audience" (which is code for "I hate it").
When you take on the task of being a beta reader, you have to try to be objective—it's tough work. But as writers we can make life easier on our beta readers by considering these three questions:
Where in the drafting process are beta readers best employed?
Early on in our writing journey we often make the mistake of finishing the first part of a first draft, then giving it to someone else to read. A lot of bad can come from that. I recommend writing the full first draft, then finding some action steps that you can take to transform your work on its own.
Let's face it—it's not easy for other people to be objective either. The best we can really hope from our beta readers (and from ourselves) is to be transparently subjective. Start statements with the word "I." "When I read _________, it made me think of ___________, and that is why I think it might be too __________. You don't have to agree with me, but that's where I'm coming from . . ."
My advice is to involve beta readers between the second draft and the third draft. At that point the work is strong enough to take a little push-back; you already know some of what you tried that didn't work, so you aren't quite so impressionable. You can then remain at your maximum openness when soliciting the honest feedback of your beta readers, and will get the most out of the process.
How many readers should I get, and where do I find them?
I usually recommend between three and seven. If you have less than three, you tend to weight individual feedback more than it may deserve. If you have more than seven, the air traffic control can get a little out of hand.
Your beta readers might comprise editors, members of your writing group, friends, or family members. Online writing groups, organizations, and clubs often have critique groups or forums in which you can connect with potential beta readers.
The important thing to remember is you are hoping a beta reader will work hard, so you want an equal energy exchange. Either you are beta-reading his book, or you are paying him, or you are dog-sitting for him next weekend. You want an honest read, but you also don't want to be unappreciative of your beta readers, so ask how you can best help them in return.
What kinds of specific questions can I ask my beta readers so I will most benefit from this experience?
I recommend ten specific questions. One of my clients had written a series of short stories, and we asked specific questions such as "Which three stories were your most favorite and why?" And "Which three stories were your least favorite and why?"
We collated the answers, looking for trends, but we also stayed aware to spot what was resonating with her most strongly. Because the author was a neuroscientist as well, she had written a nonfiction introduction to each of the four sections of her story collection. When we asked her beta readers, "Did you want more or less science in the introductions?" One reader said, "More science! And footnotes and suggestions for further reading!" Another reader said, "Booo! No science! I almost put the whole book down because of the science."
Now, you might think that we didn't learn anything here with such a split vote. Yet the author knew in her gut that she had to take out (most of) the science. Having beta readers is not about running a democracy; it's about what sticks with you in that yucky-but-still-somehow-uplifting fashion so that you become convinced there is a change to be made.
If you have more questions about working with beta readers, I put a "Guide for Beta Readers" in the appendix to my first book, Blueprint Your Bestseller.
Have you had a great (or not-so-great) experience with beta readers? Let us know!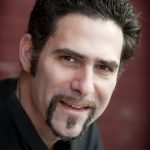 Stuart Horwitz is the founder and principal of Book Architecture, a firm of independent editors. His first book, Blueprint Your Bestseller: Organize and Revise Any Manuscript with the Book Architecture Method, was named one of 2013's best books about writing by The Writer magazine. His second book, Book Architecture: How to Plot and Outline without Using a Formula, was released in May, 2015. You can follow him Stuart Horwitz on Twitter
Feature Photo Credit: rcoder via Compfight cc