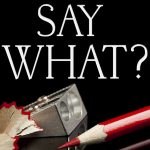 The word half can sometimes cause half a mess. Here are some basic rules to keep in mind with the word half.
Omit the preposition of when you can; it's often unnecessary: "Nearly half the people in this town saw the murder on TV."
When the noun or pronoun following half is singular, you should use "half of it is . . ." For example: "Half of my sandwich is soggy." But if the noun or pronoun is plural, make half a plural noun: "Half of my French fries are soggy too" (If you're British, this goes for chips as well!)
It's perfectly fine to stick the little a in a phrase like "I brought you half a dozen roses." You can leave it out if you like, but avoid doubling up on that little letter by saying "I brought you a half a dozen " Or say "a half-dozen roses" if you prefer the hyphen (phrasal adjective).
And last but not least: it's redundant to say two halves. Halves means two parts. So just say "I cut the apple into halves." Or "two pieces" if they're not fairly equal. Although I know your half is always bigger than mine.
I hope this exploration of the word half was at least half as much fun for you as it was for me.