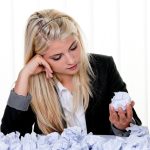 Writing a book is hard. You know it. I know it. There's no hiding from the truth.
So are there days when you don't think you'll ever finish yours?
Maybe you've tried to be productive. Maybe you gave yourself a deadline. But then April got super busy and all of a sudden, you were staring May in the face…without having made any progress.
I understand the frustration more than you know!
Listen…it can be SO easy to let weeks, months, even years go by…without making any progress. Simply because it's such a huge, overwhelming, daunting project. But it doesn't have to be like that.
That's why I'm so excited to introduce you to my friend Jerry Jenkins, 21-time New York Times bestselling author (think the Left Behind series).
Here's a fun fact for you: Jerry has written a staggering 189 books in his career.
His surprising secret?
Seven special productivity-boosting habits he has mastered, which can allow ANY writer to press the "fast-forward" button on their writing process. And he's revealing these secrets in his FREE live webinar, "7 Habits That Will Help You Finish Your Book This Year."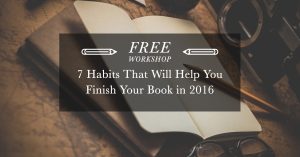 When is the webinar?
TOMORROW! May 19, 2016 CLICK HERE TO ATTEND!
When: 8:00 p.m. Eastern/7:00 p.m. Central/6 p.m. Mountain/5 p.m. Pacific
Here's a sneak preview at some of the points Jerry is going to cover:
The scheduling system he uses to hit deadline after deadline, even though he's a huge procrastinator (Yes, that's what he believes). Just because he's written 187 books, it doesn't mean he's immune to the malady. It just means he's learned to manage it—and you can too.
His  daily writing routine and ritual that obliterates writer's block and gets his seat in front of that keyboard. And that's every day at the same time for as long as he needs to be there.
How he shuts out the rest of the world in this age of world-class distractions.
His #1 inspiration-generating habit, which keeps himbrimming with ideas (a must for creating a page-turning book).
The secret to keeping sharp so you don't lose your skills during what he calls "the marathon of the middle."
The secret to being a team player and working with your editor.
Spots are extremely limited—but if you want to reserve your seat now, just click THIS LINK.
Listen, I'm not going to sugarcoat it—writing a book is one of the hardest things you can possibly do. But, with the right habits, it's entirely possible for you to finish you book this year.
If you know it's time to get serious about your writing, jump on this unique, free training from Jerry Jenkins.