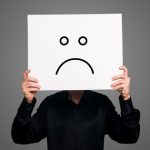 Today's post is by author and story coach Chris Pearson:
"I'm not good enough."
"I can't do this."
"No one will like this."
Do these phrases sound familiar?
"I'm not going to write this, because I'm not good enough."
"I don't know enough, so I can't write this."
"No one will like this idea, because it's never been done before."
Do your actions follow similar negative thoughts or self-talk?
You probably don't notice it, but your negative thought patterns may be sabotaging your writing career before it even gets started. I'm here to tell you:
You can be good enough, but you have to put in the work.
You can write it, but you'll need to apply yourself.
Someone will like your work, because you offer something no one has experienced before.
You don't have to wallow in fear or anxiety anymore.
You can change your thought patterns from negative to positive, but it will take some practice.
Awareness
The first step to transition into positive thought patterns is to become aware of the negative self-talk. It's a crucial step in the transformation process. Our thoughts are sparks, and we must tend to the flame we light with them.
Here are a few patterns you may have experienced:
Polarization: Things are either bad or good. Black or white. Yes or no. You tend to not see a middle region of the spectrum. You feel as though perfection is a must or total failure is guaranteed.
Catastrophic: You automatically assume the worst is going to happen, no matter what. If anything wrong will occur, you've already thought of it. You may start a writing project and immediately assume you'll never finish it. You may start writing projects fully committed to the idea that you won't finish.
Filtration: You pick and choose negative thoughts to suit your circumstance or situation. This also means you tend to ignore the positive, even when it's overwhelmingly good. You tend to focus on the 99 rejection letters and how awful they are instead of the one or two acceptance letters and the progress you're making.
Which negative thought pattern do you tend to follow? Do you follow more than one?
Take Action
The second step is to act on your new awareness.
Identify the areas in your life where you experience the most negative self-talk. If this is writing, doing the dishes, or your day job, be honest with yourself. Your candid response to this identification determines how quickly you will transition into a positive mindset.
Pause during those activities and check in with yourself:
Have you been using negative self-talk?
What is the thought pattern your following?
What kind of thoughts are you holding onto while participating in that activity?
Exchange one negative thought with a positive one. Continue to do this throughout the day. This practice is like a mental journal, and it sets milestones in your subconscious to trigger self reflection. Remember, this is an exercise to help you see your negative self-talk and actively target it for change.
Find something in your process that makes you laugh. If this means taking a break from writing and finding funny literary memes about Dickens, Poe, or even Hemingway, go for it. You need a little titter here and there to keep you going. Laughing reduces stress, and it rarely allows for negative thinking. Humor is a great antidote for negative thoughts.
Upgrade your diet and physical activity. Your body is the vessel your mind inhabits. Take care of it. Choose a meal and make it healthier. Don't just stop at a salad for lunch instead of a double cheeseburger. What about breakfast? How about between-meal snacks? If you begin exercising more often, your body is going to require more food to turn into energy. Especially if you upgrade to three times per week or more of basic workouts.
Use positive self-talk as much as you can. Schedule 5, 10, 15 minutes a day to write in a gratitude journal. What are you thankful for? What are you proud of accomplishing. Strive to accomplish something every day, whether it be waking up 30 minutes early or cooking your own dinner instead of ordering take-out. You are an awesome human being and you deserve love ten-fold. Start giving it to yourself and then share with others.
Consider meditation to clear and focus your mind. Breathing exercises or stress reduction practices help immensely when it comes to negative-positive self-talk transformations. You're essentially spending time with the thoughts that typically govern your day. You're raising awareness, identifying, and then preparing to take action.
Remember to be patient with yourself. Start small and gradually work into the process.
Do this for you. Do this for your writing. Do this for your readers.
You can do this.
What kind of thought patterns do you follow? What do you struggle most with? Share them in the comments below.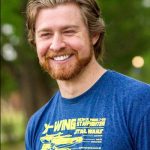 Chris Pearson is an author and story coach. He helps aspiring authors take the guesswork out of storytelling, so they can write compelling novels. If you want to learn more about Chris and how he helps writers, visit http://storyprinciples.com or follow him on Twitter