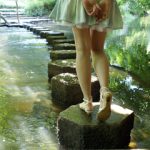 We've been discussing productivity on Mondays this year. Since so many writers struggle with being productive—and often for good reason (and yes, there are bad reasons for struggling)—and have asked me to help them find a way to crank out books year after year, I've been doing a ton of research and am putting a book together to release soon.
There are plenty of blog posts and books on productivity. Everyone and their mother has an opinion of how to be productive. What I've found by compiling and sifting through all the information is there are three aspects or focuses that affect productivity, and I'm calling them the Productivity ABCs: Attitude, Biology, and Choices.
Basically every good bit of advice on how to be super productive falls into one of those three sections. And you have to address all three to achieve success. It doesn't work to change your attitude about writing and procrastinating, for example, if you don't then change your habits that are supportive of your procrastination.
Whether we like to admit it or not, habits are choices. They might be things we do without thinking, but we are aware of them.
I bite my nails sometimes. It's a habit. Most of the time I don't know I'm doing it. But I'm aware of the habit. If I really want to stop it, I'd have to come up with a strategy or two to 1) help me become aware whenever I bite my nails and 2) inspire me to stop and doing something else (like put my hands in my lap). I can't change my behavior until I catch myself engaged in my bad habit.
And therein lies the choice. I can choose to change or not.
This all points back to the post I wrote two weeks ago: How Badly Do You Want It? You gotta want it.
Cop Some Attitude
Productivity isn't just about getting a lot of stuff done in a (relatively) short period of time. It isn't just about getting something done faster than most people do. Rather than measure productivity in time increments, start thinking about productivity as a way of being, a mind-set.
That's the first shift in attitude I'd like to explore. The "A" in the Productivity ABCs.
Consider this: you could be doing "less" and yet be more productive than previously.
In other words, the effort you are putting out is producing more/better results per minute. Isn't that a primary goal when we talk about ramping up our productivity?
What does "being more productive" look like to you?
While some may think getting the best tools and techniques and tips are the key to super productivity, why is it, then, that getting those things doesn't give them the results they'd hoped for?
Just having a lot of tips and tools in front of you doesn't ensure they'll work for you.
Sometimes these tips and tools aren't easily applied, or they don't fit right into our personalities or lives (or both).
To increase productivity, you have to go deeper, inward.
One big issue, which I'll expound upon in depth later, is self-sabotage. We are usually the biggest thing in our own way. We may blame family, friends, workload, and the cosmos for why we can't be productive. But have you ever heard the saying: "If you want to get something done, ask a busy person to do it"?
Why is that truth? Because busy people, who are already overcommitted, somehow can get even more done. They can be super productive despite the demands on their life. (But be aware that just being busy doesn't necessarily mean you're highly producing.)
In other words, they don't make excuses. They don't say "Oh, I can't because . . ."
That's not to say we shouldn't say no when needed. We have to keep balanced and our priorities straight. The worst thing we can do in our effort to be super productive is neglect our responsibilities to the detriment to our family and our health. Saying no is often the best choice.
This is what this whole big exploration of productivity centers on: achieving our goals while maintaining our joy and balance. So our lives are fulfilling and joyous and productive in a healthy way (physically and emotionally).
Move Out of Your Way
So, first thing we often need to do to become super productive is to move out of our own way. Instead of complaining about why we can't get that book written, pointing fingers at people or situations, we need to take a look at ourselves.
Do you make excuses? How many times during a day do you say, "I can't find time to write because I have this to do"?
Your excuse might be valid, but I'm guessing most of the time it's not. It's an avoidance technique.
If you say you never have any time at all to write, do you spend time playing games on your phone or computer during the day? How much time? Do you find yourself surfing the Net or scanning through pages of news articles throughout the day? Flipping channels in the evenings searching for something to watch?
Really, I don't have to tell you how much time we all spend (waste) doing things that we really don't have to do. Sure, I play a couple of games on my phone in the evening, after I've put in a long day working on my computer. It clears my mind in some odd way, and it unwinds me so I can get to sleep. That's one of my habits that helps me be productive (and we'll go into the topic of habits further on).
So, that's a valid excuse. I'm not sitting there on the couch with the NBA playing in the background (because I have to see if the Warriors are going to win by thirty points again) because I'm procrastinating about writing.
I know you know the difference.
So maybe this week spend some time thinking about your "productivity mind-set." Do you consider yourself a productive person? As a writer, are you producing all you'd like to each year? Do you reach your goals each day, each week? Have you ever formulated any writing goals?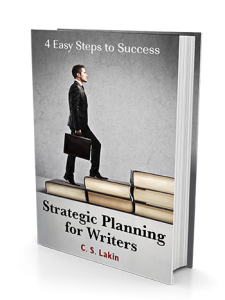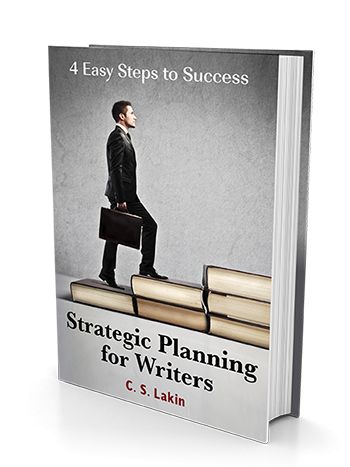 See, if you don't spend the time setting reasonable goals, you're already creating roadblocks to success.
Grab my book Strategic Planning for Writers—4 Easy Steps. It's right there on the sidebar. Just click on it and enter your email (which will put you on my mailing list). And if you're already on my list and didn't get that book, shoot me an email and I'll send you the download link.
That book will really help you lay out some doable goals for your writing career.
Make 2017 the year you become a super-productive writer. Be proactive. It isn't going to happen by accident. You gotta want it.
Share in the comments: What does "being more productive" look like to you?