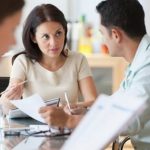 Today's guest post is by Sarah Juckes.
More and more literary agents are stepping out from behind their piles of submissions to attend writing conferences and events now. And why not? Getting out there and meeting writers is a great way to ensure that the next big thing lands on their desk.
But what of the writer? There's something comforting about sending a perfectly polished cover letter to an agent over email and having plenty of time to craft the perfect reply. Meeting an agent face-to-face, however, is a whole different matter.
If you're anything like me, you'll like to arm yourself with facts before your first agent meeting and come prepared for every eventuality. So, in the interest of being prepared, here's an overview of what to expect from your agent 1-2-1.
Scenario One
What to expect
Agent 1-2-1s can take different forms. Sometimes they're set up in advance by the conference or event itself. In this case, you'll be given a time and a place to meet the agent and an idea of how long you'll get with them.
I've had 1-2-1s as little as five minutes long, and as long as half an hour. In some cases, you'll meet them in a room away from the crowds, and in others, you might have another writer next to you furiously pitching her book to an agent too.
Once you sit down with him, the agent will probably ask you to talk about yourself and your work. After a couple of follow-up questions about your book, he might then offer you some advice, before possibly inviting you to submit to him.
What to prepare
Agents are busy people, so your 1-2-1 should be treated like a well-crafted query letter. This means that you should go to your 1-2-1 with one clear project in mind. For this project, prepare:
An elevator pitch: Think about what makes your book unique. This will form the basis of your elevator pitch—an overview of your story as if written on the back of the book. Writing an elevator pitch is a whole article in itself, like this one, for example. If memorizing a pitch isn't your thing, then take a copy with you to read from or to use as a prompt.
An idea on what you want to gain from the meeting: Is it advice on marketability before you start writing? Is it representation? Whatever it is, make sure the agent knows this, so he can help you with it.
A list of questions to ask: Should you forget any during the meeting.
A pen and paper: To write down information and advice.
A copy of your synopsis and first few chapters: They might not take this (most agents prefer email submissions now), but it's a nice thing to have, just in case. For longer 1-2-1s, the agent might even have time to read the first page there and then.
Somewhere secure to keep business cards: If the agent invites you to submit to him, make sure you keep his details safe!
Scenario Two
What to expect
In other cases, you might be invited to network with literary agents at an event. This will often be standing and will probably involve drinks. There might be a small number of people in the room, or there might be hundreds.
The agents may be easily spotted by the number of writers gathered around them—but not always. Sometimes, they prefer to hide in plain sight.
What to prepare
Networking events are more open, informal experiences, so you'll want to lose the paper wherever possible (and try not to drink too much to calm your nerves!).
Find out what the agent looks like: If there's a specific agent you're looking to meet, then find out what she looks like in advance, so you can spot her in the crowd.
Find out the name of the event organiser: If you can't find the agent you're looking for, then speak to someone who can. Event organisers want you to find them and will probably be very happy to introduce you.
An elevator pitch: As this is informal networking, you should try to keep your pitch as short as possible—one line, if you can! This invites a conversation between you and the agent, which is much friendlier. Practice this in advance on friends and family.
Business cards: Not essential, but it's an easy way of exchanging details, if they ask.
Important Things to Remember
Agents are people: Well-connected people, yes, but people nonetheless. Speak to them as you would any stranger. Be polite and friendly.
They understand that you might be nervous: They'll have met hundreds of writers before you and will have seen every type of nervous reaction, from "I-can't-stop-talking" to "I-can't-talk-at-all." Try to remain calm and see this as just another conversation with someone about your book.
Agents are experts: You don't need to go to a 1-2-1 with a pitch for your book. Agents will often be able to provide key insight into the current market and offer valuable feedback and advice. I've had groundbreaking revelations about my work when speaking to agents in the past, just by listening to the questions they were asking me.
Publishing is entirely subjective: If an agent doesn't invite you to submit to her, that's okay. Your project wasn't for her. There are plenty more agents in the sea!
Whatever your 1-2-1 scenario, meeting an agent face-to-face can be a really valuable experience, and they are definitely worth keeping an eye out for. If you have any stories or tips from 1-2-1s you've had in the past, please share them in the comments section! We'd love to hear.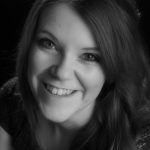 Sarah Juckes is a YA writer who works with Agent Hunter, the comprehensive online database of UK literary agents. For more information on submitting to literary agents read this useful guide from The Writers' Workshop.