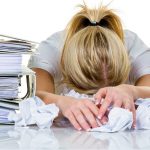 Today's guest post is by Cassandra Hawkings
 "Every secret of a writer's soul, every experience of his life, every quality of his mind, is written large in his works." —Virginia Woolf
 Like medicine and professional therapy, writing is the perfect choice for assisting sufferers of mental illness.
Do you have a relative or friend who has a mental illness? I have. My father has depression. A few years ago, he had a nervous breakdown. I remember waking up on a Sunday morning to my father crying and shouting.
In the months and years that followed, the situation was difficult to live with on a day-to-day basis. He would talk to no one except my sister, and it was painful.
When I was upset, I used to type out a few sentences in a Word document. It would help me feel stronger. It felt unbelievable to be able to get my frustrations off my chest. Even now, it is still difficult. However, I've managed to dive through it.
Millions of people deal with mental illness on a daily basis. Whether you face living with a loved one who is struggling or you might be dealing with it yourself, journaling can help.
There are different methods that can aid those suffering from mental illness. Many people write to express how they feel and what they experience. It can be a comfort to put individual thoughts down on paper. By doing this, the world might seem a little brighter.
There are numerous benefits that come from writing out your thoughts:
It can assist in managing anxiety issues
It can reduce building stress
It can help depression sufferers cope with their condition
Journal Therapy
In addition, there is a therapy known as "Journal Therapy." The function of journal therapy is to log life experiences. The experience is insightful just as it is therapeutic. This is opposed to writing in a diary as an expression of creativity.
Moreover, writing down thoughts can improve a person's mood.  It will also help control symptoms of mental illness by slowing or calming the symptoms. Writing is ideal for assisting a person to prioritize her problems.
This applies to fears and concerns. It even gives the opportunity to promote positive self-talk. This is perfect for anyone who might have personal concerns and should get them out into the open.
Hence, there is no point in writing stuff down once and forgetting it. If you're serious when it comes to journaling your experiences, there's a simple way to do it. Break the method down into smaller steps.  This is will keep you motivated and eventually become a habit.
Studies have shown that writing by hand can aid in learning. Instead of journaling on the computer, consider picking up a pen and pad of paper or a bound notebook to jot down these thoughts. Writing by hand will build up motor memory in the brain.
Below are a few suggestions that can be followed to correctively formulate the process. By doing this, you'll develop it into a habit for the greater benefit of your health.
Find the Time
Finding time to journal can be difficult if you have a busy lifestyle. Try to find a moment during the day when life is less hectic than usual. It doesn't matter if you only have a few minutes to write so long as a tiny amount is written at a time.
Aim for a set time each day to journal. If you need to, set an alarm. Once you establish a habit and a time frame for writing, keep at it. You'll thank yourself later for it.
Make It Easy on Yourself
If you're not always at home and around a computer, drop your thoughts and feelings into a notebook. If you carry a bag, keep a notebook or a pad of paper and a pen with you at all times. You never know you when you might need to write things down. If you forget your notebook and you're at a restaurant or café, write your thoughts on a napkin and enter them into your journal later.
Write Whenever You Feel You Need To
If you're feeling stressed, drop your thoughts into your journal. No journal ever follows a proper structure. Writing down your innermost thoughts provides an arena in which only you are required to play a part. So don't worry about making mistakes or what other people might think if they read it. It concerns you and no one else.
You Don't Have to Share
Consider writing as your personal oasis. You don't have to share your journal with anyone else. If you ever feel you need to share something you've written, choose one person you know can be trusted. Also, be sure to choose a person who won't judge you for what you write.
Other Benefits
There is no doubt that writing a journal can assist in strengthening your resolve. It can also help in overcoming your mental health issues.
Another benefit of journaling is that getting issues down on paper can help you sleep at night. It will also soothe your mind. It relieves your troubling thoughts and assists in getting them down on paper.
Journal therapy can get your thoughts and feelings under control.  It won't cure your problems. Yet, it can help you process and work through the emotions you might feel throughout the day. And it can often spark insights and new ways of looking at your situation. Why not give it a try?
Done any journaling lately? If so, has it helped your mental or emotional state? Share your thoughts in the comments.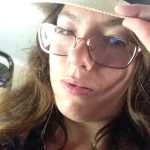 Cassandra "C. J." Hawkings is a freelance writer specializing in screenwriting. She runs a Tumblr blog in which she shares her experiences (and adventures) in her writing endeavors. Connect with her on Instagram and Twitter.