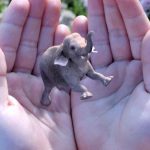 Today's post is by Jane Anne Staw
I recently gave a talk at a writers' conference on thinking small to avoid writer's block. After the talk, one of the participants approached me, laughing. "I know you're right about small and writing. I went away for a month to finish my book. I promised myself a drink at the end of each writing day. By the second week, I wasn't getting any writing done, so I decided that a drink at noon was OK. By the third week, when I still wasn't writing, I told myself that a mimosa at breakfast was just fine!"
Many writers I've worked with have made similar discoveries about leaving too much time to write. By setting aside one month to write all day every day, the writer at the conference was thinking much too large. Very few writers can keep up their writing momentum for a full eight hours, day after day.
Not only can most writers not sustain this grueling momentum, committing themselves to this much writing time each day has a negative effect: it churns up a writer's anxiety, making it much more difficult to sit down and write. That's why, by the third week, the writer from the conference had not gotten any writing done.
The optimal amount of time each of us should devote to writing varies. For some writers, four hours a day works well. For others, four hours looms much too large, and they find two hours much more inviting. For yet other writers, an hour a day is best.
Most of us struggle with at least some anxiety about writing—whether we worry that nobody will care about what we're writing, or that our writing isn't good enough, that we don't know enough, or that we have nothing important to say.
While the anxiety hovers around us—consciously or unconsciously—whenever we think about sitting down to write, it often overwhelms with tsunami force when we commit to extended periods of writing.
How to Get Small
Thinking small about how much writing time we should set aside can help keep this anxiety at bay. I worked with one writer who was so anxious about writing, we restricted her writing time to only five minutes a day. While even fifteen minutes felt too long, she was able to sit for five minutes, five days a week, and write.
You'd be surprised how many words can appear in only five minutes a day. One reason for this is the momentum you're able to gain by repeated writing. Each day when you sit down to write, you can pick up just where you left off the day before. No catching up required. And once you've been doing this for a few weeks, you'll find that your anxiety becomes quiescent, and the dread you might have been aware of has mostly disappeared.
Just Focus on Today's Pages
Another way to think small about writing is to focus on the pages you are writing that very day. Many writers I've worked with use much too large a lens when they write, worrying about the whole novel, the entire story or complete essay they're currently working on.
When you feel responsible for the entire product, be it a novel, a story, or an essay, you end up thinking about all kinds of issues you don't really need to be dealing with simultaneously. Writing, after all, is a process of discovery. So why should you be thinking about the thirtieth chapter when you're on the second chapter of your novel?
How can you know how your story will end when you've written only four pages? And if you're writing an essay, isn't it too early to predict each moment, from beginning to end? Don't you plan to make discoveries along the way?
When you sit down to write, keep your lens small. Focus on the chapter you're currently writing. The scene you're describing. The tangent you've taken. You will have plenty of time later to tackle other concerns like flow and continuity, logic and suspense.
Turn Off the Voices
Another way writers let large creep into their writing is by admitting too many critics into their writing space.
You might not be aware of it, but if you begin to pay attention to the critical voices in your head, you'll discover that the space is overly crowded with one or two teachers from your past, a college professor or two, along with your father or mother, a sibling or friend—anybody who once made you feel less than competent.
When you write, keep your writing space small, admitting at most two people: you and perhaps an ideal reader. Writing should be an intimate experience between you and the page. Once you open the space up to critics, real or imagined, the stir they create makes it more and more difficult to write.
If you're aware of who the critics are, find gentle ways to ask them to leave. When I figured out that my fourth-grade teacher, Mrs. Lauck, was one of my negative voices, I told her I didn't need her at the moment and suggested she find some elementary school children to help.
One of my clients realized that her mother was always in her writing room with her, harping about this and that. Once she identified the culprit, each morning this writer accompanied her mother to the door of her study, opened the door, and said, "Mom, I know how much you love to shop. I'm busy writing right now, so I suggest you go shopping. I'm sure you'll have a lovely time."
If being alone feels too lonely, invite one ideal reader into your writing space. An ideal reader is not a critic, is not your partner or your best friend. An ideal reader is somebody who respects you and is able to give you the benefit of the doubt. And while you've invited this reader into your writing world, this doesn't mean that you're going to show her what you're writing.
An ideal reader helps mainly to give us emotional support while we write. If she respects and admires you, her presence will make it easier to disinvite the nasty critics from your writing process.
One Thing at a Time
I was once a very blocked writer, and anytime I wrote anything, I got stuck on the first sentence, which I wanted to be perfect. I would revise it over and over again, changing the punctuation, the word choice, the sentence structure, again and again.
Learning to think small involved being responsible for one element of the writing at a time: first I needed to get my ideas or the general story down on the page. At this stage I wasn't to worry about anything else—not the word choice, the sentence structure, or the details.
Next I was responsible for fleshing out my ideas for the essay or the plot and scenes for story. Focusing on this, I was to ignore everything else: word choice, punctuation, sentence structure.
Each successive time I revised, I was responsible for one more element of my writing, the last being the copyediting, which at times waited until the eighth revision.
When writers think too large and try to account for all aspects of their writing at once—content, logic, flow, word choice, syntax, punctuation—they often go round and round and round, worrying each sentence to death and becoming frustrated and anxious in the process.
In college I struggled with terrible writer's block, wringing my hands over each and every term paper, staying up the night before every single paper was due. It was only once I learned how to think small about my writing that I was finally able to express my ideas clearly and convincingly. By thinking small, writing became a larger and larger part of my life.
How might you think small to help you overcome writer's block? What have you tried that works for you?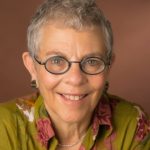 Jane Anne Staw has taught at the Iowa Writers' Workshop, Stanford University, and The University of California at Berkeley Extension. She has been a Bay Area writing coach for the past fifteen years. Her books include: Small: The Little We Need for Happiness and Unstuck: A Supportive and Practical Guide to Working through Writer's Block. Visit Jane at her website.
Other helpful posts on writer's block:
7 Ways to Counteract Writer's Block
5 Simple Practices to Eliminate Writer's Block
9 Ways to Overcome Writer's Block