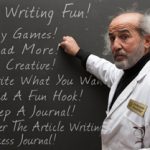 Today's guest post is by Ali Luke. 
How important is your writing to you?
Is that importance reflected in how much time you spend on it?
Pretty much every writer starts out writing without being paid—often without any prospect of payment. This is particularly true for fiction writers, who might well hone their craft for years, even decades, before successfully selling their work.
In fact, for many writers it's not just a case of "not making any money"—it's a case of spending money. Books, courses, conferences, pens, notebooks, software—it all adds up.
Perhaps you worry that you're wasting your time (and your money). That, ultimately, your writing doesn't really matter. That you should be doing something else instead, whether that's the housework or spending more time with your family.
I firmly believe that your writing does matter, though—regardless of whether you're making any money from it.
Here's why.
Writing Is an Important Creative Outlet
Do you feel better, generally, when you're writing? Do you feel you're accomplishing something? Do you enjoy spending time with imaginary people? Do you love coming up with invented worlds?
Most writers struggle to imagine a life in which they didn't write at all. I know that I'm personally happier when I write fiction on a regular basis, and I also really enjoy writing nonfiction, particularly blog posts. Writing is my way of working things through and organizing my thoughts.
Lots of people have creative outlets: creativity really isn't something that's just for kids. Among my Facebook friends, I've seen posts about playing in a brass band, taking photography classes, pole dancing, Bible journaling, writing comics, experimenting with fashion, and lots more. All of these are valid and important parts of what makes my friends who they are.
I can't imagine telling my friends: "You're wasting your time on that" or "You should be doing something more important." I'm sure you wouldn't either.
Why should writing be any different (or any less valuable) for you?
Every Word You Write Is Part of Your Growth as a Writer
If you're not yet at the stage of getting anything published, it can feel as if all your hard work is being wasted. If no one ever reads those words you've labored over, surely it's just not worth it?
But every single word you write is part of your growth as a writer. Even if the short story you've spent a month writing doesn't win a competition, you've still learned something from the process. The more you write, the better you'll become.
I've sometimes been rather envious of writers who've enjoyed seeming "overnight success" —but almost always, when I've talked to them or read interviews with them, it's been clear that they actually worked for years before anyone noticed them. They have half-finished novel manuscripts tucked away that they'll never publish, or they've carefully deleted from the internet the five failed blogs that preceded their sixth successful one.
With almost anything worth doing in life, you need to spend time learning your craft. Writing is no different, especially if you want to be truly brilliant at it.
It's Fine for Your Writing to be a Hobby
I know some writers are very keen to view themselves as "professionals" rather than "hobbyists" … but this can put so much pressure on that it makes writing feel like a chore rather than a joy.
There's nothing wrong with having a hobby! And there's nothing wrong with your hobby being a huge part of your life—the thing you really love doing, while your day job lets you have the money to do it.
Everyone deserves time to enjoy their hobby, whatever that hobby is. It doesn't matter if your friends/family don't "get" why you'd enjoy writing (I don't personally get why anyone would enjoy golf, or stamp collecting, or a bunch of other popular hobbies).
I should be clear here that I don't mean that to belittle your writing in any way or to suggest it's "only" a hobby. But I do think that it can be helpful to frame your writing as an enjoyable leisure-time activity that's worth pursuing for its own sake.
There are many forms of writing that don't guarantee an eventual paycheck (writing a novel, for instance, or a screenplay). But for some writing projects, it's pretty much impossible.
For instance, you might take on a project for free to help out a person or organization you're interested in—writing a play for your children's school, for instance. You know from the outset you won't get paid, but that doesn't make your work any less meaningful or important.
Or you might choose to write fanfiction. Millions of people across the world do; they write about the characters from a particular TV show, film, or book (or even from multiple works in a "crossover") and they publish those stories for other fans to enjoy. They don't get paid—they can't get paid, because it isn't legal to profit from fanfiction.
Several of my friends are fanfiction authors. They take pride in their work, they see it as meaningful and important, and they get great reviews from readers who appreciate their writing.
They don't get paid—but their writing still matters.
Making money as a writer is great. It's a huge validation of you and your work, and it's also a quick path to being able to spend more time doing what you love. I'm certainly not suggesting that there's anything wrong with writing for money, or with the aim of making money.
However … if you're not getting paid, the writing you're doing still matters. It's a way for you to express the whole of who you are in the world. It's developing your writing skills. It's (hopefully!) something you genuinely enjoy doing.
Ask yourself: If I treated my writing as if it truly mattered, what would I do differently?
If possible, find a way to make those changes this week—and leave a comment below to let us know what you did.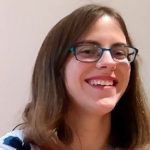 Ali Luke blogs about the art, craft, and business of writing over at Aliventures and has a bunch of mini-ebooks to help inspire you here—including Time to Write (practical ways to fit more writing into your life) and The Two-Year Novel (a comprehensive plan for getting from initial idea to finished, polished novel in two years). You can find her on Twitter: