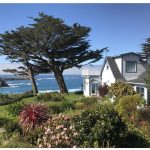 There is still time to sign up for our intensive, fun, and intimate Plotting Madness Boot Camp in Mendocino, CA. If you haven't seen this gorgeous coastline of rocky coast and crashing waves, you are missing out.
I've spent many hours enjoying this part of the CA coast. As a diver, I've ventured into these amazing coastal waters to shoot pictures and search out fish (and sharks). While many of my friends were spearfishing, I headed the other way (not wanting a shark to mistake me for lunch when smelling all that blood), enjoying the underwater beauty the Mendocino coast has to offer (though the water is often below 50 degrees!).
Mendocino is a quaint town, with wonderful little shops, restaurants, and bakeries. But what makes this place heaven are the gorgeous views. This is one of my favorite places in the entire state, and I have quite a few faves!
Here's the cool thing: my co-instructor Catharine Bramkamp and I set up our boot camps in beautiful settings so that attendees can make this a write-cation. Meaning, in addition to working hard to plot out novels and learn scene structure, attendees can see and enjoy a breathtaking corner of the world.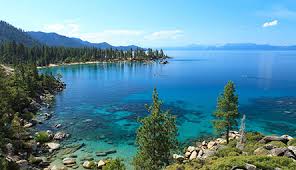 Our boot camp in Mendocino is one of only two plotting boot camps we're holding this year. The one we have scheduled for South Lake Tahoe is nearly booked, so if you are interested in attending that one, sign up soon! The rooms in the house are full, but you can arrange other lodging and come for the day sessions.
Sign up right away to reserve your spot! It's only $300 to attend the boot camp. And that includes lunch, lots of coffee, wine, snacks, and desserts!
Sunrise Vacation Home
Our Plotting Madness boot camp in the Mendocino is held at The Inn at Schoolhouse Creek in a gorgeous vacation home. Stay at the inn or nearby at one of the area's fine accommodations. Or grab one of two rooms in the house itself. In this warm, inviting ambiance, we'll gather each day, Monday-Wednesday, for our boot camp.
This spectacular modern craftsman style home offers a perfect blend of luxury, privacy and the spirit of the Mendocino Coast. Mendocino Sunrise, perched on the bluffs overlooking Russian Gulch and the Mendocino Headlands, beautifully combines old-world artistry with a relaxed contemporary style.
White water ocean views are captured from every room and, for the early riser, the south facing design provides spectacular sunrises and morning light while providing protection from the coast's north winds.
Features include: a bright and airy great room with 18-ft vaulted ceilings, exposed timbers, a well-designed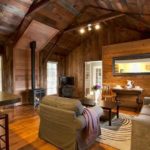 galley kitchen with top-line appliances, and large glass doors that open on to great redwood decks. In-floor radiant heat provides "quiet" warmth while the Waterford wood stoves offer romantic ambiance and all the peace and quiet one could want.
Mendocino sunrise vacation home provides guests several opportunities to relax and enjoy your time away; from an old world Scandinavian sauna to the oversize soaking tub to the serenity of a private "basking garden" for ocean view meditation to private ocean access that is just a stroll away.
Contact us at writingforlifeworkshops@gmail.com if you have any questions. But sign up at www.writingforlifeworkshops.com.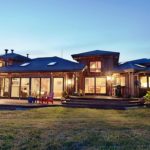 The Inn at Schoolhouse Creek is located in Little River, just 3 miles South of the Village of Mendocino, on the beautiful Mendocino Coast. It sits just 7 miles north of the intersection of Highway 128 and US 1, and 11 miles south of the intersection of Highway 20 and Highway 1.
Want to stop procrastinating, stop letting distractions and work and family keep you from getting that novel plotted? Come to Plotting Madness! And think about making this a write-cation. Bring the family, enjoy the coast!
Want to know more? Click HERE!