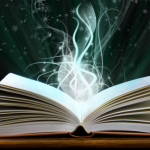 Scenes are the backbone and heart of novels. There are many types of scenes and many ways to write them. Genre is the biggest concern because in order to write the perfect scenes for your story, you need to know who you are writing to.
Too often writers sit down and pull a scene out of their heads. They don't spend much time planning the purpose of the scene. This speaks to a bigger issue: lack of overall plotting. If you don't understand novel structure and what the key turning points are, you will find it challenging to write the kinds of scenes needed.
Certain types of scenes are found in different sections of a novel. Setup scenes are focused on setting up character and premise. Scenes near the climax are about high stakes and high energy.
I've written a lot of blog posts and book chapters on scenes, and if you aren't a scene master, be sure to dig into these (and other) resources.
Consider coming to one of my Scene Mastery Boot Camps too! There is still room to enroll. Here is the info on these camps.
Just to give you a taste of what we cover in these 3-day intensives:
Scene placement in novels: scenes in the beginning are about setup: character, premise, tension, conflict, stakes, the world, etc. Middle scenes are about progress and setback, rise in action, twists and victories. Later scenes are intensified in action, emotion, stakes, consequences.
The different types of scenes and different types of scene structure
Scene mechanics: structure, wording, description—all that
Character change: how that looks in the scene itself and overall change across the novel
Scene openings, middles, endings. Hooks—at front and end
Action-Reaction, Deep POV, Character Arc. Setting and description. Sensory details that bring your scenes to life
Genre and why it's so important. Deconstruct to nail scene structure, tone, balance of elements, voice, tone, pacing.
What microtension is. Identify microtension in your scenes, sample scenes, others' scenes.
Balancing elements. Discuss sample scenes and how those balance elements.
You can imagine it's not easy to learn everything about scene mastery in just three days, but we try to cover it all! And of course you'll be writing!
News Flash!
Because so many writers have expressed a desire to take one of our scene mastery boot camps but couldn't attend due to travel, money, or timing concerns, I am planning to open enrollment this fall to my online scene and plotting boot camps! I'm excited to launch these intimate 3- and 4-month private groups, which will cover all the pertinent material and will include Zoom meetings (maximum 15 participants) every two weeks, homework assignments, personal coaching via monthly phone chats, and critiquing of your material each month.
You'll have your own moderated, private critique group with other dedicated writers, everyone sharing ideas and feedback and constructive suggestions.
Stay tuned for more on these unique online coaching courses. If you're chomping at the bit, email me and I'll put you on a priority list (since space will be very limited). Cost will be around $175/month, and the value you'll be getting way exceeds that amount.
Want to master scene structure? Then jump into one of our boot camps or get on the list to participate online via my new coaching portal. Isn't it time you committed to becoming the best writer you can be?