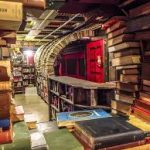 Today's guest post is by Mark Gottlieb, literary agent at Trident Media Group.
Indie bookstores have always been paradises for book lovers, offering a browsing experience unmatched by many other retailers. Just mind your way around the outdoor book carts on the way in; smell the old yellowing pages; listen to the creak of wooden floors; the tallness of shelves that have a tendency to envelop … and you will know that these things cannot easily be recreated elsewhere or online.
Or you might even see near-exact replicas of Fred Armisen's "Candace" and Carrie Brownstein's "Toni" in a Portlandia sketch about two feminist bookstore owners in Portland and have to look twice!
Although, in the face of chain stores and online retailers, it has saddened many readers to know that independent bookstores have been struggling for a long time. We have gone from what might once have been many thousands of independent bookstores in the United States down to 2,321 independent bookstores, as reported by the American Bookseller's Association.
Just the other day, Book Culture—an independent chain of four bookstores in New York City—announced that they would need a $500,000 cash infusion to keep their chain going. So this all begs the question: How could hope for an indie bookstore "renaissance" possibly be on the way? The answers might actually surprise you.
A Historical View of Independent Bookstores
First, it might be important to look back on where indie bookstores came from. Historically, indie bookstores met the needs that book clubs could not, and vice versa. Independent bookstores and book clubs used to be very big and important among book publishers and book readers. Publishers proudly sold book club rights for books to the major book clubs, and indie bookstores could help make a book into a best seller.
In searching out an independent bookstore before the internet age in our ever-globalized world, it was very difficult for a farmer in a remote area of the country to drive dozens of miles only to find a store that might or might not have what he was looking for.
Even though indie bookstores have always been a place inspiring a sense of community, it was seldom a realistic place for those from far away. Book clubs, such as The Book of the Month Club and the Doubleday Book Club (both of which are still around today), rose up to meet the needs of those individuals looking for a sense of community while reading in the comfort of their homes. On a regular basis, readers could know that they were receiving a carefully curated list of quality books to read and that there were others around the country reading those same books.
For those that lived in towns close enough to independent bookstores, the indies were important hubs to gain a sense of community, have the book-browsing experience, and to receive in-store book recommendations. Many bookstores were independently or family owned, making them important staples within a town's larger working community.
For those reasons, and many others, there used to be way more independent bookstores—before chain bookstores, mass merchandise retailers, big-box stores, and online retailers entered the picture. Is that not the nature of capitalism, though? Big fish eats the little one and all? That still does not change the face that many communities still have the same needs that places such as Barnes & Noble have tried to fill.
The Barnes & Noble Purchase
While indie bookstores exist for book lovers, many subscribing to the doom and gloom of the state of book retail still believe indies could end up as mausoleums to books. Though, if indie bookstores end up as tombs for books, then Barnes & Noble could become the Taj Mahal if something were to happen to the chain bookstore.
Now with the news that the major chain bookstore Barnes & Noble might have a potential buyer in Waterstones Books via CEO James Daunt, new hope in Barnes & Noble has been renewed by readers and publishers.
Waterstones being the United Kingdom's equivalent of Barnes & Noble could make for a bookstore that was more mindful of the tastes of readers in a traditional bookstore setting. Readerlink had also joined the running as a potential bidder for Barnes & Noble. This could make Barnes & Noble into more of a data-driven company, as Readerlink is very much so about drilling down into the data of book-buying habits. However, there is now talk that Readerlink may now be backing out of their potential bid for Barnes & Noble.
So things could easily go awry again Barnes & Noble in its long and turbulent history—thereby creating an opening for independent bookstores to fill the need that book clubs once did for the indies. With Barnes & Noble currently on life support, while it tries to get out of many of its leases, its current CEO, Len Riggio, is backing out.
Some independent bookstores are slowly and steadily filling in the gaps in the book market in cities and small towns, making for something of a minor renaissance among a few indie booksellers. Small towns and neighborhoods in cities will still need their local bookstore, offering a unique and highly-curated book-browsing experience—as well as a sense of community, especially after some of Barnes & Noble is already gone.
Indie Bookstores as the New Vinyl-Record Shops
For those who have experienced the toxicity of social media and internet addiction, indie bookstores have become a respite from their online suffering and a way to reconnect with humanity. In reconnecting with people and a larger community surrounding books, people are also reconnecting with physical books as a means to get away from screens and the coldness of technology. Only a few online book communities such as Bookstr have risen to meet the challenge of creating a strong online community for book lovers.
Whereas much of the readership of commercially driven genre fiction—such as romance, science fiction, and thrillers—have moved out of reading mass market paperbacks and into the ebook reading space, literary fiction is making a comeback and thriving among readers in hardcover and trade paperback books.
The hardcover book, even in the age of ebooks, remains a technology that has been perfected for the reading experience, much in the same way that vinyl records make for the ultimate music listening experience for music aficionados.
It is easy to draw comparisons between music and books. Just see how some music connoisseurs believe good music deserves its time and should contain a highly tactile experience: in dusting off vinyl records and dropping the needle before later flipping a record. ust ask singer, songwriter ,and producer Jack Black. He was the lead singer of The White Stripes and The Dead Weather. In an interview with the New York Times, he said that music deserves its time.
Much in the same way, serious readers want to hear the sound of turning pages, see the shine of foiled and embossed letters on a dust jacket, or touch the texture of deckled edges. Maybe even use French flaps to lovingly bookmark a page rather than haphazardly dog-earing the book. Many prefer the page to the brightness of a screen.
Other readers, like collectors of vinyl introducing a record at a party, are still looking to hold a book adoringly and be seen reading it on the subway. This all ties back to how, according to Forbes, the vinyl-record industry has grown into the hundreds of millions and is headed toward the billions, thanks in part to vinyl-record stores. It is important to ponder how the same could happen for printed books at indie bookstores among hipsters and millennials, even in the internet age.
The Future of the Indie Bookstore May Not Be Grim
It might sometimes look bleak for independent bookstores, but book publishing has been obsessed with predicting its own demise ever since the invention of the Gutenberg printing press. Back then people thought that would be the end of books as they knew them, but that was only the beginning of something new.
We already know that indie bookstores are important to the larger book community of readers, as history has shown us time and time again. There are a number of events that could bring on an indie bookstore renaissance, namely the continued fallout of Barnes & Noble  or a continued movement of millennials toward the celebration of the physical book and independent bookstore.
However one might feel about whether or not we are due for another indie bookstore renaissance, it is clear that there is a love for books among many readers and bookstores are a place to celebrate that.  Why else would Indie Bookstore Day, with nearly 600 bookstores partying in participation, exist? Even more than that, bookstores are often the canary in the coal mine when it comes to the health of how much people are reading and the ways in which they find books and a sense of community. This is very much in the same way Bookstr has become an online community for book lovers.
How do you feel about indie bookstores? Do you visit them? Are they part of your community? Share in the comments.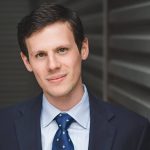 Mark Gottlieb is a literary agent at Trident Media Group in New York City. He ranks highly among literary agents in overall deals and other categories.  One of his core values is helping writers realize their book publishing dreams. Since his time at Trident Media Group, he has represented New York Times best-selling as well as award-winning authors. He has also optioned and sold books to film and TV companies. Mark Gottlieb is actively seeking submissions in all categories. He is looking forward to bringing new authors to the curious minds of their future readers.