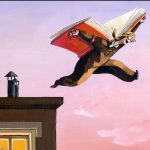 Today's guest post is by Brandon Cornett.
Are you a writer trying to reach more readers? Do you want to increase your exposure among your target audience? If so, you could benefit from starting your own blog. And if you currently have a blog but haven't put much effort into it, now is the time to begin.
I speak from experience. As a veteran freelance writer, I've used blogging to help my clients grow their websites and businesses. And as a fiction writer, I employ those same skills to bring readers to my own site, to support my publishing goals. In this article, I'll share some of the lessons I've learned through fifteen years of blogging.
Three Good Reasons to Start Blogging
Almost any writer of fiction or nonfiction can benefit from publishing a blog. It allows you to promote your work and grow your audience by doing something you love—writing. With that in mind, here are three more reasons to start blogging.
You already have the necessary skills.
As a writer, you already have the most important skill needed to launch a blogging program—you know how to write. You know how to introduce ideas, develop them, and support them with information. Those are the primary skills needed to launch and maintain a blogging program, and you've got them in spades.
Sure, there are some technical aspects to getting a blog up and running. But that has gotten much easier over the years. These days, most web-hosting companies offer some kind of blog installation service to their customers. Then you're off to the races.
There's no limit to how far you can take it.
Blogging tends to have a cumulative effect over time, in terms of website traffic and visibility. The more content you publish, the more traffic you'll enjoy. And if you blog about the kinds of stories or novels you write, you'll attract people who are inclined to read your work.
Best of all, there's no limit to how far you can go with it. Want to bring more readers to your site? Just publish new content on a regular basis. Keep an eye on your website analytics, and watch your audience grow.
Your blog "works" 24/7, even when you take time off.
When you first start blogging, you probably won't have a lot of readers. It takes time for a new blog to gain traction and traffic. You have to work up to it. But once you do, you'll enjoy steady exposure 365 days a year. Even if you take a couple of weeks off for vacation, your blog will be there, drawing visitors in day after day.
Three Ways to Do It Right
So, you're convinced that now is the time to start an author blog. But how do you go about it? Here are some tips to get you started on the right path.
Blog about your genre or niche.
Blogging about the genre or niche you write in is sort of a no-brainer. After all, it's something you have a passion for and know a lot about. But it goes beyond that. It's also a great way to attract potential readers to your site, while doing something you enjoy.
A science fiction writer could blog about current sci-fi books and movies, the history of the genre, notable works, etc. A nonfiction writer with a book about climate change might blog about the latest research, predictions, and ongoing efforts to curtail it. In both scenarios, the authors are channeling their passion and knowledge to attract like-minded readers. The blogging software just makes it easy to do.
Blog on a regular basis, at least weekly.
Blogging on a regular basis can benefit you in several ways. It gives you more ways to show up in search engines. It keeps people on site longer, by giving them more content to consume. It helps you grow your traffic and audience over time.
So blog often. Make it part of your daily or weekly schedule.
Just be sure you're not sacrificing quality for quantity. Treat each individual blog post the way you treat your books. Nurture them. Develop them. Ensure they can stand alone on their individual merits. But, by all means, create lots of them.
Apply a light coat of SEO.
Writing a good article or essay is the most important skill a blogger can have. But it also helps to know a few things about search engines and how they work. By applying the fundamentals of search engine optimization (SEO), you can bring more people to your site and sell more books.
You don't need to become an expert in SEO. You're a writer, after all, not a marketing person. Fortunately, you can optimize your blog posts with just a few simple steps:
Make sure your most important key phrase is contained within the title of your blog post, ideally toward the front.
Hyperlink between relevant pages to help search engines "crawl" your site and find all of your content. This helps readers too, by allowing them to access related content.
Make sure every blog post can be reached by at least one static text link from elsewhere on the site.
Consider using an XML sitemap to aid the search engines in their crawling efforts. You can do this quickly and easily by using a WordPress plugin. No coding necessary!*
Create comprehensive, in-depth blog posts that fully address the topic at hand.
Again, it's the quality of your content that matters. The substance. So don't get overly concerned with the SEO stuff. Just use the best practices listed above, and you'll be in good shape.
*When search engines crawl a site (whether it's for the first time or the hundredth time), they'll look for an XML sitemap. A search engine crawler/spider can read through that file in a matter of seconds. This helps them find and index all of the pages. For a smaller site, this kind of sitemap might not be necessary. Good site structure, navigation and cross-linking between pages is usually enough to maximize "crawlability." But for a bigger site with dozens or hundreds of pages, an XML sitemap can be really useful.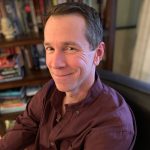 Brandon Cornett is freelance blogger and marketing consultant with more than fifteen years' experience. He also writes fiction and his debut novel, Purgatory, is available now. On his own blog, Brandon writes about horror, sci-fi, and other forms of speculative fiction. You can connect with the author by visiting https://www.cornettfiction.com.
Featured image: NUVOLANEICATA/ISTOCKPHOTO