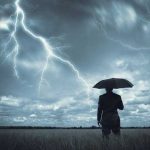 Over the last few weeks we've been taking a look at key moments in your novel's structure. This week, before we get into the meat of my 10-20-30 Scene Builder concept, I want to make sure you have a clear understanding of premise and the one-sentence story structure.
We really can't move forward until you have this nailed, so I'll do my best to help you get there.
Most writers are clear about the inciting incident or initial disturbance that has to come near the start of the book. Yet, I see way too many novels in which there really isn't a strong impacting incident. Or it's in the wrong place.
I recently did a fifty-page critique on a novel (which wasn't the author's first novel either) that had fifty pages of setup. Backstory. Telling all about how the characters met, fell in love, got married, etc. What was the stated premise? Basically, it told of a man who has something precious taken from him and must face danger and horror to get that thing back. Huh? What did the first fifty pages have to do with any of that? Nothing. Continue Reading…