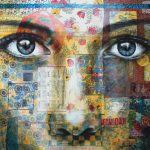 Today's post is by Natasha Lane.
As writers, our main characters are usually some manifestation of ourselves. These beings that run around our heads, tossing story ideas at us in rapid succession, are miniature versions of ourselves. Sometimes they only partially represent us, symbolic of specific aspects of our personality. Other times, they are everything we are at the moment we write them into existence, or, in some cases, they are what we hope to be.
Still, despite being their creators, we sometimes just don't know what to do with them! Our minds fill up so quickly and our characters can be sporadic—it's enough to make a writer toss her laptop out the window and become an accountant.
Well, not really. Let's not do anything too drastic here. The point I'm trying to make is characters can be hard to get a hold of, especially if you're trying to write at a professional level. Readers need to be able to connect with your main character, they need to be able to identify his purpose, how he helps the story, etc. Continue Reading…