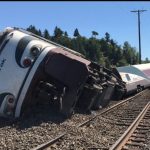 What do I mean?
If you're like many fiction writers, you often have no clue if you are on the right track. If your characters are terrific. If your conflict and stakes are big and explosive. If your scenes are sturdily built and in the right places.
If you've been following my blog and reading my Writer's Toolbox books, you know that novel writing is complex and challenging.
And you really have to nail structure.
I hope my posts and books have helped you not just tackle but conquer the many challenges inherent in this pursuit of excellence.
However, even with piles of books and countless instructional posts, writers can't always be sure they're on track. And that's why it's so helpful to get professional feedback.
I WISH I had help when I started writing novels more than thirty years ago. I thought I knew enough about writing. But I didn't know squat. Seriously. Continue Reading…