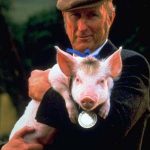 Here's a post I wrote for Writers Helping Writers some months back that I'd like to share with you.
As a writer, you're probably familiar with the term "character arc," but what does a character arc entail? How do you structure this arc? And what informs the way your character changes, from the start of your story to the end?
While all characters in a novel can have arcs, it's the protagonist whose change should be the most significant. Depending on genre and plot, your hero's change might be subtle or life-altering. A suspense thriller or cozy mystery may show little character growth by the end, when the bad guy is caught or the mystery solved, whereas a thoughtful women's fiction novel or relational drama may showcase monumental change.
But, in all stories, arcs are about change or transformation. And the stories with strong arcs show a character starting in what Hollywood movie consultant Michael Hauge calls identity or persona.
What makes for a great persona is a character who has suffered in his past and has developed a coping mechanism over time. This is his face he presents to the world that keeps buried his pain, fear, or hurt. Continue Reading…