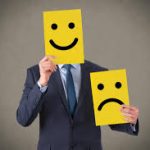 This post originally, drawn from material in my Emotional Mastery course, ran on Larry Brooks's blog in the summer. Reprinted here for your edification!
Many amateur writers ineffectively tell or name what a character's emotions are. That's often because they haven't learned masterful ways to get the emotion across.
Telling an emotion doesn't make readers feel or experience the emotion. It often creates more problems: the writing gets burdened with lists of emotions, and in the writer's attempt to push harder in the hope of conveying emotion, she overdoes it. Adding to that, she might throw in all those body sensations for good measure, cramming the prose with so much "emotion" that the only thing readers feel is irritation.
Yet, there may be times when telling emotion is masterfully done. You can find plenty of excellent novels in which characters name the emotions they're feeling. Continue Reading…