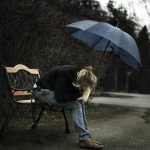 We've been delving into the challenge of the emotional concerns in fiction writing. It's a twofold objective: showing characters who experience emotions, in order to make them believable in all their natural human behavior, and evoking emotion in our readers, which is, I believe, the harder of the two tasks.
However, to be a masterful writer, we must master both. It doesn't take a lot of work to learn how to "show" emotion in our characters, though the tendency might be to drift into tropes and boring actions (her heart pounded in her chest; he clenched his fists and gritted his teeth). Granted, sometimes we are hard pressed to be masterfully original with every bit of emotional showing we do (though, as we saw in the posts on masterful description, "fresh" and "original" can be achieved with effort).
We've seen, to a limited extent, how characters can effectively "tell" their emotions, share what they are feeling, and that can be done quite masterfully as well.
And that leads to the issue we discussed in the last post on the subject: how to manipulate readers' emotions.
To reiterate a key point: thoughts lead to feelings. For example: I start to think how I might have accidentally left the back door open, and that might have been why my toddler wandered out of the house and is now lost. That thought induces emotions of guilt and self-recrimination. A thought comes into my head, suggesting my boyfriend may have lied about where he was last night, and suddenly I am suspicious, doubting him, wondering if he is cheating on me, and that last thought detonates feelings of anger and betrayal. Continue Reading…