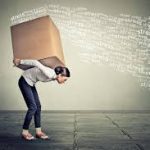 I critique a lot of first chapters of novels. Having written twenty novels, I can attest to how difficult it is to craft those openings scenes. So much has to be included to set up the world of the characters, the premise, the tone and writing style, and the opening situation the protagonist is in. Yet, so much has to be left out in order to avoid backstory and info dumps that stall action and pacing.
It takes a lot of time and effort to master opening scenes.
These scenes are some of the most critical ones in your novel, so it behooves me to share what I wrote in a post a couple of years back. And I would like to encourage you to take advantage of my special discounted price on my fifty-page critique.
I do dozens of fifty-page critiques every year. I don't know the exact count, but it's what I encourage writers to start with when requesting help with their WIP (whether partially done or completed).
Why fifty and not one hundred? Why not twenty pages? Continue Reading…