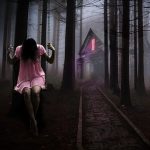 Today's post is by Becca Puglisi.
Settings can be tricky for authors. In our desire to firmly ground readers in the scene, we often write too much, adding way more details than are necessary. We also tend to write our settings in somewhat bald terms, keeping them simple so readers can easily envision the time and place.
The problem with these approaches is they result in descriptions that are flat and boring—even when the places themselves are not.
This common area of difficulty is one of the reasons Angela and I decided to tackle settings in our latest books. To be most effective, setting descriptions should be concise and economical, conveying just what's necessary in a way that brings the scene to life.
Figurative language can often help with this. Similes, metaphors, symbols, and personification can succinctly express the heart of a setting with an economy of words and in a way that appeals to readers. Continue Reading…