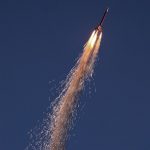 I'm always too busy to do book launches, but I know they are important—just one of those things I shake my head at, wishing I had the time and knew the best way to go about doing one. Last year I watched my blogger friend Angela Ackerman (The Bookshelf Muse) launch her nonfiction writing craft book The Emotion Thesaurus—a compilation and expansion on many months' posts on how writers can show characters expressing emotion (showing, not telling, which is so important). I joined in on some of the fun the week of the launch and helped by tweeting and posting about her book. One year after launch, she's sold more than 20,000 copies, so I asked her to share what she did and how writers can launch their books successfully. What interested me particularly was how and why she decided to self-publish. Here's her post:
A book release is both exciting and terrifying. When my coauthor Becca Puglisi and I launched The Emotion Thesaurus: A Writer's Guide To Character Expression, we seesawed between euphoria and dread. Two writers, unpublished and unproven, launching a self published "how-to" book about writing? How could we possibly compete with books like Donald Maass' Writing the Breakout Novel, Strunk & White's The Elements of Style, or an arsenal of popular writing books from Writer's Digest?
Back in May 2012, a lot of friction between the traditional industry and self-publishing existed, so Becca and I had barriers to work past. And, to break into a market dominated by heavy hitters, we needed a BIG book launch. We ended up surviving on coffee, trail mix dinners and too little sleep, but when the dust settled, our launch brought over 10,000 visitors to our blog and gave our book exposure beyond imagining. And we did all this by mentioning our book's release on our blog only ONCE.
Yes, you read that right. One time. Read on to find out how!
Marry Your BRAND To Your Book Launch
Becca and I had no idea how to launch our book at first. It wasn't fiction, so the usual gamut of teasers and trivia and swag-like giveaways wouldn't work for us. Worse, Becca and I are TERRIBLE when it comes to pointing attention at ourselves. Some people are naturally confident and can rouse excitement about book purchasing . . . yeah, not us. Direct "buy my book" promotion made us feel like we were selling timeshares.
Promotion had us stumped until we began thinking about how our brand could work with our book launch. Becca and I have worked hard to try and bring good content to the writing community through our blog The Bookshelf Muse. We are known as "Writers Helping Writers," and so we decided to launch our book authentically, we needed to stay true to that.
Create An IDEA That Stands Alone
All of us have seen a million book launches, haven't we? People utilize social media and create Facebook & Goodreads events to coordinate cover reveals and Twitter blasts and blog tours and giveaways. Some create a theme around their tour that ties into the genre—hosting a "First Kiss" blog hop for a YA romance for example. Others go with the "Book Cover & Blurb" exposure on as many blogs as possible on the same day.
The thing is, everyone is doing this. And with so many books being released into the wild each day, launches start to blur together. To make your book launch command attention, start with a unique idea that fits your brand and offers something NEW to your potential readers and network connections. Make them want to pay attention!
Becca and I believe kindness makes the world go round, so we decided to build a launch that embraced this and fit our brand. Random Acts of Kindness for Writers was born! However, to make this event truly altruistic we made the choice to sideline our book and focus instead on celebrating writers. It was a risk, but we love the writing community and so promoting it rather than a book gave us something to get excited about. By making our "book launch" be about embracing the concept of gratitude for our fellow writers, we managed to stand out!
We went a step further and found sponsors within the publishing community, and asked if they would donate RAOK prizes that writers could win on our blog. All we did was contact writer-focused companies like Scrivener, Writer's Digest, Auto Crit, and Query Tracker and explained our idea of using the excitement for our book release to celebrate writers. So many people loved this concept that we ended up with over $1500 in prizes! It was amazing to see how generous the publishing industry could be, and how they too wanted to show their appreciation for writers.
Build An ARMY
Our goal was to create a RAOK initiative that would move forward on its own momentum and last a week. To light the "spark," we put out a call on our blog, Twitter, Facebook, Google+ and to newsletter subscribers, telling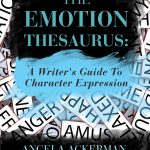 them Becca and I had a secret idea and needed help. We asked people to sign up by form if they wanted to hear more. It was a big risk to ask people to commit to something without knowing what it was, but we wanted RAOK to "blitz" the writing community, and that meant keeping things quiet. Those who signed up got an email outlining the project of singling out a writer and performing a RAOK for them–maybe giving them a small gift, or featuring them on their blog to raise their profile, or perhaps to offer to beta read or critique their work. People who were interested stayed on our email list, leaving us with about 100 participants. On release day they blogged (or Facebook-blitzed) a writer with a RAOK, and the whole community was flooded with goodwill as news spread.
We didn't just want people to notice our event—we wanted to inspire them to act! Becca and I wanted to prove that kindness was contagious and sure enough, as the week wore on, more and more people were joining in and performing a RAOK to someone they knew. We have a Pinterest board with some of the people who joined up, and hundreds of writers were given RAOK that week.
Think EXPOSURE, not Sales
So, our RAOK Blitz was a great success . . . but if we sidelined our book, then how did it help us? Simple: exposure. Becca and I have a blog filled with unique writing content and a book that is unlike anything else out there. So by focusing on drawing people to our blog where our book is featured, we allowed discoverability to happen. We trusted that our audience would find content that they needed, and stick around. This is exactly what happened.
Offer VALUE To Readers
To further allow for exposure, Becca and I crafted a free booklet called Emotion Amplifiers that is similar to The ET book. While The Emotion Thesaurus covers how to show character emotion through body language, thoughts and visceral sensations, this booklet covers conditions that "amplify" a character's emotional state (Pain, Stress, Hunger, Illness, Inebriation, Attraction, etc.) In this free PDF, we included links to The Emotion Thesaurus and encouraged everyone who visited to take a copy if they felt it might be useful to them.
The "power of free" is a contentious topic these days as Kindle Select becomes less effective. But if you create something that is specific to your audience's likes and needs, the discoverability factor is powerful indeed.
So, how did it all pan out? Did it provide a strong kick-start or simply create a bump in sales that soon went flat?
I'm happy to report that we've now sold over 25,000 books since May 2012 (without free promotions through Kindle Select). We have sold in every country Amazon, Kobo and B & N can reach, and two months after our book launched, the University of Illinois made the ET required reading for their Creative Writing Program. Yes, the ET went to university!
The Emotion Thesaurus has over 200 reviews on Amazon and has topped several best-seller lists as well as the Most Wished For and Highest Rated Lists. It has been an amazing experience to see how this tool has helped writers, and Becca and I are so glad we decided to turn our idea into a book.
Angela Ackerman is one half of The Bookshelf Muse blogging duo, and coauthor of The Emotion Thesaurus: A Writer's Guide to Character Expression. Listing the body language, visceral reactions and thoughts associated with seventy-five different emotions, this brainstorming guide is a valuable tool for showing, not telling, emotion. Follow Angela on Twitter!