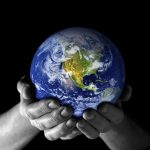 Today's guest post is by Holly West.
World-building is a writing term most often heard in discussions of fantasy and sci-fi novels—genres that require writers are create complex realms, often with rules different from our own. But in fact, all books need a certain amount of world-building, even if it's just conveying the layout of a school, the interior of a restaurant, or the clues of a murder scene.
And it can be tricky to figure out how much world-building you need to include, especially in those oh-so-important opening pages.
There's so much that needs to be accomplished there. Writers have to grab the reader's attention, introduce the character, set the stage, and jump into the action . . . and they have to do all of these things very quickly. It's a tough challenge.
But, it's doable. Continue Reading…