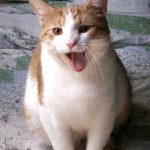 One of the essential elements needed on your first page (and that continues through to the end of your novel) is your voice. This term is discussed in countless books, websites, and anywhere writing is taught. It seems like a nebulous thing. Just what is voice? How can you tell when an author "has it" and when she doesn't? What should a voice sound like as it relates to the novel you are writing?
I don't want to go into a lengthy thesis about voice, and there are so many schools of thought on this. So, I'll just focus on a few points.
One: the more you try to copy books that are out there and sound like authors you are trying to emulate, the more derivative you are going to sound. There's something forced and phony that comes across when you try to write like someone else and not yourself. So part of what voice is is a measure of honesty and a courage to be yourself as you write. Okay, that sounds vague too, but over time, the more you write, the more you will find your voice coming out and asserting itself. I think the whole topic of voice is very subjective, and all I can tell you is what I really like in a novel and what works for me as I write (in terms of developing a voice for that book).
Two: Think more about giving your characters voice rather than trying to come up with an author voice. If you are writing in first person, this is really essential and obvious. You are going to be in that one character's head the entire novel, and so you want to spend time getting to know your character. How does she think, talk, respond to others? Where did she grow up and when? All the factors of a character's background affect how she thinks and reacts to her world. And this comes out in voice as she internalizes and processes things that happen to her from one scene to the next. In third person, you can do pretty much the same by using a deep POV that feels a whole lot like first person POV.
Try Writing As If You Were a Dog
If you don't really get how you can come up with a unique voice that fits your story, try writing some thoughts or create a little scene, but take the point of view of a dog. Garth Stein did this beautifully in a novel that's one of my all-time favorites: The Art of Racing in the Rain. I loved Enzo and feel he is a very human character with a truly human voice even though he's a dog. Maybe you can rewrite one of your scenes from the mind of a cat, having the cat tell what's happening and remarking on how he feels about the way those humans are behaving around him. If you play with voice like this, it might help you realize that each character will have a personality that comes out in and by their voice. And that voice becomes the voice of your novel. If you have multiple POV characters, they should each have a different and unique voice. I'm not talking about the overall tone of the book that overlays all these "voices." I'll discuss that in a future post.
Voice is really about letting your characters loose. Let them emote and react and tell you how they feel about what's going on. If you get out of the way and let them take center stage, I think you'll find the voice will present itself. That's been my experience.
This week, try writing your first scene in the point of view of some other character or animal. If you are writing third person, try first person for your protagonist. Or put the scene in a secondary character's POV and hear how she talks as she sees the scene unfold. Share any thoughts or insights that come to you through this exercise.