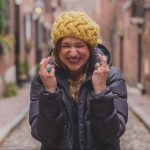 Today's guest post is by Dario Villirilli.
Writing a great book is not quite all it takes to get published. No matter how remarkable your manuscript may be, you'll first have to effectively pitch it to literary agents. This entails crafting a great query letter, following industry dos and don'ts, ensuring the timing is right, utilizing the appropriate format, and targeting agents who are searching for projects like your own.
While rejection is an inevitable part of the journey, there are actions you can take to increase the chances of your query letter being read and seriously considered. So, in this post, we'll share five tips to help you along the way. For a deeper dive into the art of querying, check out Susanne's own guide.
1. Query when you're ready
Since the querying process can extend over months (and sometimes years!), many debut authors make the mistake of starting to query their novel two or three quarters into its development. They assume that by the time they receive a response from an agent, their work will be complete and ready. But this approach holds two primary pitfalls.
First and foremost, you cannot predict when an agent will reply. It could take months, but it could also happen within minutes. If they request your manuscript and it's not ready, you'll likely miss your chance because they have nothing to evaluate or sell. Continue Reading…