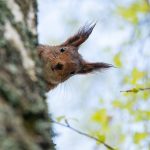 Today's guest post is by DiAnn Mills.
Curiosity is the magic ingredient that keeps readers turning pages. The reader's mind nudges them with unanswered questions, concerns about the character, and the unexpected plot twist. The reader becomes part of the adventure, laughing, crying, celebrating, and sometimes running for their lives.
Recently, a writing client and I were editing a chapter of his book together. The reading ended and so did our time, but he'd successfully created curiosity in me. I couldn't stop reading. I had to know what happened next!
His response still makes me laugh while encouraging me to ensure that the same magic drips into my stories. "Your enthusiasm for the story gives me the motivation to keep going. The curiosity is gold, just pure gold."
Writer, think about mixing the charm and an allurement of curiosity with the interest and fascination of magic and you have the ingredients for a best-selling novel. Continue Reading…