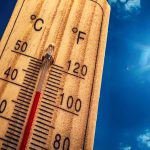 Today's guest post is by best-selling author DiAnn Mills.
In the art of story writing, high stakes keep the reader turning pages. The writer establishes an endearing character and quickly tosses him into a troublesome incident. Our adventure begins.
Spellbinding tension in every scene causes the reader to forget about time and space. The genre doesn't matter, only what a beloved character must do as a hero. Opposition simmers and boils in every scene, elevating the stakes higher than the previous one.
When writers understand the purpose of high stakes, they see how an unexpected turn of events affects a character's goal and ultimately the story's climax. These are the competitive factors between the protagonist and the antagonist, laced with the protagonist's high probability of failure. Incorporating stress, tension, and conflict in every scene ensures a story thrives. Continue Reading…