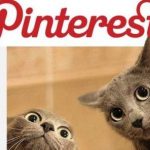 Today's guest post is by best-selling author DiAnn Mills.
Writers search for exciting ways to reach readers. We enthusiastically engage in how-to blogs and meeting the needs of others with social media. We hit the road armed with bookmarks, a smile, and passion for our story. We believe a tenacious writer is willing to do whatever it takes to find a new audience.
Are you intrigued with the idea of providing powerful visuals that show your story's depth?
Are you challenged to share your novel's theme and purpose in a dramatic and appealing manner?
Are you ready to design a Pinterest board that will entertain and lead readers to your story?
Pinterest claims to have 100 million active monthly users while noting 176 million registered users. Those stats are amazing, especially when writers are geared up to market and promote a new book.
You haven't set up a Pinterest Account? No problem.
Register a new account here. Once you've completed the form, explore other writers' boards for ideas. Jot down what you'd like to emulate.
I recommend developing a secret Pinterest board long before your book is available. A few days before the release date, a writer can make the board "public." Let me walk you through the process. It's easy and fun.
The following will help speed up the process.
Go to Pinterest and click on your photo on the far right side. Then click on "my profile."
Scroll to the bottom of the page and click on "Create a secret board."
Complete the form. "Name" is your book's title.
"Description" is your brief description of the pin. Make it zing with energy.
"Category" is "Film, Music, and Books."
Makes sure the "yes" is elected for secret.
If you have "collaborators" or you want to share the contents with a publicist, editor, or a friend, type in the person's e-mail address.
How do you spark creativity to make your board? 
What excited you about the story? Have you researched other writers to see how they designed their book's board?
Advertise your novel! 
Pin the story's book cover, banners, bookmarks, banners, and any other visual used to focus on your story. 
Novel to movie is every writer's dream. Pinterest shows the reader it could happen on the big screen. 
Select actors and actresses whom you see playing leading roles in your book. An excellent source for finding legal images is to search other Pinterest boards. Pin from there to the secret board.
Quotes, products, services and story symbols have the ability to represent key points of the book.
Quotes from the story—those witty comments that can be humorous, insightful, or memorable. Often an editor or critique partner will point these out. Is your character a Starbucks, Coke, or McDonald's fan? Does the character thrive on baseball or tennis? What are the character's hobbies? Does the character take long walks by the ocean to ease her mind?
Snippets of the setting create emotion and make the story come alive.
Photos of the writer engaged in the research bonds the his/her passion for the story to the reader. Images of the novel's setting create a sense of reality, especially if the writer is a part of the photo. Readers want to live the novel experience and images allow that to happen.
Now that you have a working idea of what to use for your novel's Pinterest board, stir up your creative juices and let your uniqueness shine.
Study the psychology of color. Use what attracts readers to your books.
Your first pin is your book cover. This is the identifying image and the source of images for the entire board.
Organize the images you want to pin on your story's board.
Create memes for setting and symbols. PicMonkey is an easy way to personalize and make your designs powerful. Use free stock photos from such sites as Pixabay, Unsplash, Negative Space, or Stock Snap. Other Pinterest boards are an excellent source of images.
Use a plain canvas background or a pic to enhance a quote. Again PicMonkey is an amazing tool.
Include your url on each pic. This brings traffic to your website and invites repins.
Develop a hashtag and use it in the description for each image. #GreatAmericanNovel
Use keywords to organize and complete the necessary description for your pins. This ensure your story and brand are easy to find.
Add the Pinterest button to your website.
Make your board public on the day before your book's official release date.
Share your board and pins via social media with friends and readers. Others are excited to see a new perspective on the story.
Pin new images to your story board and increase the desire to read your story.
I love this simple and easy way to show readers the fun and exciting parts of my book. Here is a screenshot of my Pinterest board for Deadly Encounter.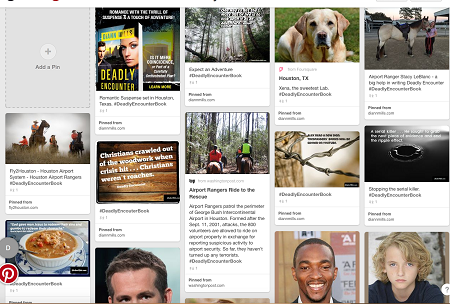 How do you use Pinterest to market and promote your work?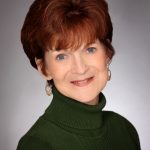 DiAnn Mills is a best-selling author who believes her readers should expect an adventure. She creates action-packed, suspense-filled novels to thrill readers. Her titles have won two Christy Awards and been finalists for the RITA, Daphne Du Maurier, Inspirational Readers' Choice, and Carol award contests. DiAnn's newest release is Deadly Encounter, the first book in the FBI Task Force series. Connect with DiAnn  at her website here and on Facebook and Twitter.