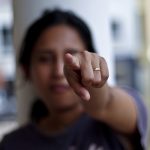 Today's guest post is by best-selling author DiAnn Mills:
I'm all about ways to ensure stories delight our readers. That's why we writers write. The process of shuffling through blogs, how-to books, and conference workshops for the most effective way to create reader appeal is an ongoing process.
Someone is always trying to hammer a new method into our brains.
Unfortunately, I've seen writers get so caught up with all the dos and don'ts that their creativity becomes paralyzed. They become stuck and spend their time constantly revising their stories without making them better. Some writers spend years perfecting a manuscript and never submitting. Instead of overthinking story, the writer could have written more books to improve her craft while entertaining readers.
Here are ten guidelines that will help a writer find clarity by beginning strong and carrying the novel all the way through to "The End" in a timely and efficient manner:
Ask: Why do I want to write this story? What do you want to show? Have you developed a premise that adds passion to every keystroke? If not, do so now. The why of characters is rooted in the story premise. A motivated writer is a determined writer.
Have you considered the hours involved? Do you have an inner drive for what is ahead of you—learning the craft, sharpening your tools, developing a brand, and diving into social media? Are you prepared to invest your time, effort, and money into a dream? Write down your thoughts and read them often. Use a calendar to set realistic goals.
Before beginning a story, complete the prewriting. This includes genre, characterization, backstory, layering the plot, planning the setting, necessary research, and a synopsis of what your story is about. I hear the moans! No matter if you're a careful outliner or a pantser, preliminaries have to be established before the first sentence. Planning saves the writer headaches and rewrites.
Organize and record the prewriting into a program such as Scrivener or in a file folder that will contain subfiles for your story. I recommend a subfile for each:
Characterization – Include pictures and backstory. Go deep for a three-dimensional character. Give your characters strengths and challenges sure to win a reader's heart. A writer always learns more about the characters during the prewrite.
Plot – Plot results from a character struggling to achieve a goal or solve a problem. It's rooted in the character's wants, needs, strengths, and flaws. How will your character move ahead according to his/her temperament? What do you know about your characters' problems? Can you lay out the journey?
Setting – How can you make the setting an antagonist or an unexpected foe disguised as innocuous? Setting is powerful.
Dialogue – Are the spoken words true to character, plot, and genre? How is body language unique?
Research – This adds credibility to story. I encourage you not to sidestep this stage and journal your findings.
Synopsis – How much do you know about the story? Have you established a midpoint that shakes up the characters? What about the climax? Resolution? Record as much as you know.
Questions – Use this folder for story questions that must be answered upon completion.
Outtakes– These are scenes you may or may not use in the story. But nothing is ever wasted.
Blog topics – Every scene holds the potential to be a blog post about your book.
Establish when the story will be finished and a doable word count per writing day. Use a calendar to set reasonable goals.
Craft a one sentence hook for the story as it pertains now. This may change, and that's okay. Ensure it has "wow" value.
Write your story. You may choose to keep the entire manuscript in one document or break it down into scenes or chapters. I prefer a subfile for each scene in which I record the POV character. This is incredibly valuable.
When a scene is completed, make a note of unanswered plot questions and place in the Questions file.
When a scene is completed, make a note of any blog topics that can be written and used in the marketing and promotion phase. Place these in the Blog Topics file.
Self-editing is an opportunity to make your best writing even better. Your personal process determines whether you write the entire story before rereading any chapters or reading sections sooner. If you have a critique partner or Beta reader, now's the time for feedback.
Ten steps to ensure your story's written professionally. Simple and easy to follow. Are you ready to begin?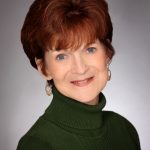 DiAnn Mills is a best-selling author who believes her readers should expect an adventure. She combines unforgettable characters with unpredictable plots to create action-packed, suspense-filled novels. Learn about DiAnn's books via her website, Goodreads, or Facebook Author Page. Connect with DiAnn on Twitter.
Feature Photo Credit: Subharnab via Compfight cc