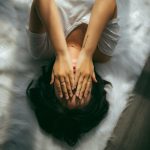 Today's guest post is by Noelle Sterne.
When other writers proudly announce their latest coup, my reflex of jealousy rises up. To my chagrin, I often agree with Ann Lamott: "You are hoping for small bad things to happen to this friend—for, say, her head to blow up" (Bird by Bird). This reaction, though, leads only to long debilitating blocks and despair.
In my many seasons of terrible jealousies, the most wrenching occurred when I was in college, craving to get through and get on with my writing career. I watched a classmate achieve my dream. She published a novel, dazzled the literary world, and collected constant rave reviews. Every bookstore displayed towering mountains of her best seller.
The greater her praise, the deeper my self-deprecation. Chronically depressed, I stopped writing and reading reviews and crossed the street when a bookstore loomed.
Finally, I realized something crucial, which led to the antidote I'm suggesting. This hard-to-swallow remedy is not proposed from magnanimity or naiveté. Rather, it's plain old self-interest: As I proved for way too long, jealousy of other writers just doesn't help. Continue Reading…