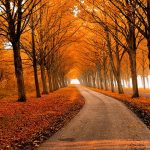 Chances are, you've heard of deep point of view. Imagine a camera lens that zooms in for a close-up; deep POV is when the description filters directly through the point-of-view character (usually the protagonist) on a deep, emotional level.
When readers see what he sees and feel what he feels, it allows for intimate characterization and creates a shared experience in which the story comes alive through the character's senses, thoughts, beliefs, emotional focus, and judgments.
Not every story uses deep POV, but all writers work to create a level of closeness between the character and reader, which requires a deft hand to bring about. The setting is the story element that facilitates this.
Experiencing details from the setting through the protagonist's emotions and senses makes the reader feel truly part of the story. This means that choosing the right setting for each scene is important to not only help events unfold but increases reader-character connection. Continue Reading…