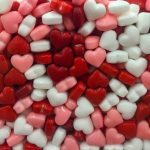 Understanding why you write what you write, and what brings joy to your writing, is key because if you are going to write for life—if writing novels is a career goal for you—then you want to make sure you are writing in a genre that you enjoy and that fulfils your need to be creative.
You motivation plays a big part in your success and happiness.
Sure, you could chose to write something you dislike, and you might not care. Maybe what you write isn't at all important to you and doesn't affect how you feel about writing. Some writers only write to make a living and they view it as any other job.
There is nothing wrong with that. But other writers find it difficult to spend hours, weeks, even years of their life writing material that doesn't interest them. And it often shows in what and how they write.
I firmly believe we should be able to find joy and fulfillment in everything we do in life. And when it comes to writing fiction, I don't believe any writer should be miserable or hate writing, because they've chosen to write something because it sells and can make them a living. Continue Reading…