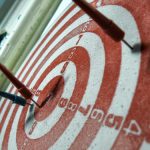 I'm going to talk a bit about craft in some of these Writing for Life posts since they are off topic from the course I'm running this year (The 12 Key Pillars of Novel Construction, which runs Wednesdays). And really, this topic has as much to do with marketing as it does with actual writing craft. And for some, it's a controversial topic.
Although there are some who oppose studying, deconstructing, mimicking, or breaking down (it's called many different things) another writer's work, I wholeheartedly encourage it. When I studied one particular novel last year to get a feel for a genre I had never written in, and then ran a blog post about my process (which went viral through the Internet writing world), in the midst of tremendous support for what I'd done, I had a handful (three or four) people go on the warpath to attack what I did.
Why? I think it's important to answer this—not to justify what I did (I feel no need to since I did nothing wrong) but to help writers understand that studying, emulating, and learning from authors who know how to nail their genre is a good thing to do. In fact, I might even say it's the best thing to do if you want to sell well in a specific genre.
What It Means to "Break Down" a Novel
When I was attacked for breaking down the structure of this author's book (and failing to give her all the credit for my successful sales), it made me ponder the process of "copying" another writer's style or structure. In my case, I did the most basic and simple type of breakdown. I jotted down a list of the author's scenes, whose POV each was in, what the basic plot idea and structure was being presented. I wrote things like "introduce the hero, show him in his ordinary world" and "show heroine in conflict and wanting a change in her life." I noted she only used two POVs: the hero's and the heroine's. That was helpful to me.
What I ended up with was a general structure for this genre that I had never written in that helped me frame my novel. I veered from her structure tremendously, and of course ended up with an entirely different novel—not just in plot and content but also in structure, style, and voice. Yet, studying what she did in her best-selling novel gave me a feel for the style, tone, flow, pacing, and content of the type of book I wanted to write.
This Is Not Plagiarism
Keep in mind I am not at all talking about plagiarism in any fashion. Stealing another's writing is not just unethical, it's unlawful, and I would never encourage anyone to do such a thing. Which makes me consider how popular fan fiction is, which actually utilizes the same characters and settings as real novels and movies, and yet these books are wholly accepted and sell well.
Let's take this down a notch. What about stealing ideas?
How many times have you seen the same basic idea rehashed again and again by various authors? This author who raged against me for not crediting her for my success, basically accusing me of plagiarism  (although she publicly admitted she hadn't read any portion of my book) and attempting to have my book removed from Amazon (unsuccessfully, of course) and evicted from The Romance Writers of America (also unsuccessfully)  for "studying and breaking down" her novel, wrote and published a historical Western romance about mail-order brides.
I happened to have noticed when I was studying the descriptions of this subgenre (historical Western romance) that there were loads of books about mail-order brides. When I read the descriptions of these titles, they were essentially the same story. The town or state may have been different, as were the characters' names and descriptions, but the plots? Same story. Again and again. Hmm, shouldn't someone complain that these authors are "stealing ideas"? Aren't they plagiarizing?
Is Writing the Same Basic Story Considered Stealing?
I've heard it said there are no "new" ideas. And we might all agree that every novel, in some way, in some of its structure and components, is like other novels. Some stories are almost identical. What would you say if you gave ten great writers a detailed outline of a plot in the genre they wrote in and had each write the "same" story? Would it be the same book? Similar enough for you to say (if you did not know they had been assigned to do this) that one must have stolen the idea from the other? Enough to decry what they did and accuse them of stealing?
My thought is that everyone writes so differently that unless they are copying passages nearly verbatim, a novel with the same basic plot is still going to be a wholly unique book. So where does that leave us? Do we then grab a few novels we think are great, "break them down" to the point that we copy the plot of every scene, then write our own version of that exact book and publish it?
Lawyers and courts and juries might well be the best judges of that. I'm not. I only know I want to be original and write my stories and not someone else's. I have no interest in stealing anyone else's idea or plot or characters. In addition, I welcome writers who want to deconstruct my novels and learn from them. And if they want to write a "similar but different" story with a comparable plot and story concept, I'm fine with that. I should feel honored. Imitation is the greatest flattery, right?
All the Best Authors Do This
Here's the thing: I do want to sell well in each genre I write. And if you do too, I believe the best way to achieve that success is to take the time to study and "deconstruct" other novels. There is nothing wrong with that. Writers have been doing this very thing for centuries. They do it all the time. It's a good thing to do.
If you think for a moment that most best-selling authors don't first study those who are already successes in their genre, you should think again (which is exactly what that angry author did before she wrote her first novel in that genre). In interviews these authors talk about the writers that influence them, the novels they studied and admired and that inspired them. They did their homework. No, they didn't plagiarize—they did the required work needed to be a success.
Romance writers who want to write for certain publishers have to follow a very strict format that includes a set number of words and chapters, as well as a particular development that has to occur with each chapter. It's very formulaic. To write for that kind of publisher, an author has to study other novels that have followed that required structure.
Pick Your Authors, Then Tear Apart Their Novels
If you want to write like Stephen King and cash in on the suspense/horror market, you need to study his novels and see just how he structures his plots. You would examine his voice, writing style, pacing, length of chapters, balance of narrative to dialog to backstory to description. There is nothing wrong with writing novels that are similar in style, plot, and structure to a successful novelist in order to fit in and sell alongside that author.
There is nothing wrong with hiring a cover artist to create a similar-looking cover. In fact, authors are usually encouraged by other authors to do so. Most indie authors I know find their cover artist by contacting the artist that did covers for the books that are similar to the one they are writing or ready to publish. I was attacked for doing this very thing: hiring the same cover artist that did a number of book covers in the subgenre in which I was writing. My covers were not copies; they were original and intended to brand my series.
So, with that said, I'm going to go a bit in the next posts showing ways an author can nail a genre by studying other novels. If you think it's a crime, you can stop reading, file your complaint, and go on your way. But if you are a writer who wants to gain readers and is trying to write in a genre that sells well, you would do well to learn some key ways of nailing your genre.
Any thoughts on this? Where do you draw the line between emulation and plagiarism? Do you think authors should study others' novels to learn how to write a particular genre?
Photo Credit: Bogdan Suditu via Compfight cc
---
Want to learn how to target genre to sell big?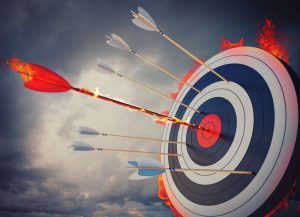 With 4,000+ ebooks published every day, you need every advantage to get discovered. Instead of writing a book and hoping it will somehow come up in the search results when a potential customer types in words in the search bar on Amazon, you'll have the best chance at topping those lists if you write to genre.
What does that mean? It means identifying a very specific audience for a specific type of book. If you write a mystery and only list it as "mystery" in your description and keywords, you are competing against hundreds of thousands of other novels. But if you search out a niche genre that sells well and doesn't have as much competition, you have an edge.
Part of targeting genre requires accurately identifying these successful niche genres. But another important factor is learning how to write to that genre. How to study other books that are selling big and emulate their structure and style, as well as use the best keywords in your promotions to get your book to fit in the slots right alongside those best sellers.
There's a lot to know to do this well, but it's not hard.
I floundered for decades trying to sell my many novels that didn't specifically fit a niche genre. Then, when I decided to write to genre, I went from selling a few copies a month to thousands. With hardly any marketing and using a pen name no one heard of.
You can do it too!
But there's a strategy to this. And steps you need to take to ensure your novel will have the best chance at discoverability.
I've made it easy for you!
Don't waste time trying to get your novels to sell. Be smart and treat your novels as products designed for specific consumers with specific needs. Once you learn to write to genre and target genre, it will be a game changer!
Enroll now and start gearing up to sell big. Isn't it time you experienced the success you dream of? Your audience is waiting to discover your books!