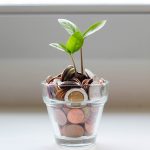 Today's guest post is by Stefan Emunds.
Readers don't just invest money but also time and effort. They suspend their disbelief and invest trust—meaning, they give you, the writer, the benefit of the doubt that you will deliver on your story promise.
They invest intellectually by figuring out clues and blinds, twists and turns, and they foresee climaxes. Last but not least, they invest emotionally by rooting for story characters and weathering conflicts and tension.
Reader investment is your goal. Reader investment means success.
You want to get total strangers to read the first chapter of your book and hook them enough to read the second. And the third. And the fourth. And so on. Reader investment means reader engagement.
These are the chief engagers:
Empathy
Curiosity
Tension
Inspiration and motivation
Sense of wonder and beauty
Emotional thrill
Excitement
Satisfaction
Feelings
Let's take a look at each of these engagers. Continue Reading…