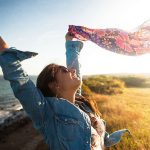 Today's post is by author Karen Pashley:
Going indie is a fantastic adventure. So much to learn! So much to do! If there is one thing I could advise wanna-be indie authors, it's this: resolve to learn all you can well in advance of actually publishing your book.
What, you say, is there to learn? All I need to do is write my book, design a nice cover, and upload the whole thing to Createspace, right?
Oh, ye of little indie knowledge.
There's a bit more to it than that, as I found out with my first indie project—an edgy women's inspirational novel.
To break it down, let's begin with a list. Because search engines love lists. This is a tidbit you'll pick up during your SEO education. (That's search engine optimization—also known as tip #5 on my list). Continue Reading…