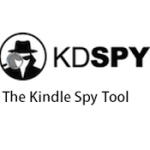 kdsI've written about KDSPY on occasion and have used it to great success (as have many writer friends). This post ran on The Self Publisher, drawn from my Targeting Genre online video course.
There's no worse scenario for an author than launching a new book out into the world and watching, waiting, and hoping for sales, week after week, and … nothing.
Knowing how much competition there is for book sales, writers need every edge in getting their books discovered, and acquiring real-time data on what books sell well, what keywords are actually generating sales, and which subgenres are "hot" will give you that edge.
Finding a Genre That Sells Well
There are a number of ways you can research which genres sell well, but that's not the only criteria for finding a genre you can sell big in.
In fact, big-selling genres are flooded with books, so it's not an easy task writing a book that will rise above the thousands of others.
Even looking at subgenres shows a lot of competition.
But here's the key point: Certain genres are big sellers because there are a lot of people reading those genres.
There may be huge supply, but there is also huge demand.
You could very successfully choose a specialized subgenre that doesn't have the high numbers of romance or thrillers have.
But, if there is enough demand, and the top books in that subgenre are making good money, there is room for you to make good money too.
Meaning: sell a lot of books. Continue Reading…