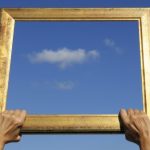 Today's post is a reprint from one I published two years ago. It bears repeating!
Writing scenes can be daunting, but, as with all novel components, it just takes time and effort to learn how to become a master scene crafter. The first step is getting the big picture of a scene.
What do I mean by that? Instead of thinking about the minute details you want to put in a scene, you first want to step back and consider a few things.
The Point
Each scene in your novel should be moving the plot forward. Each scene should reveal some new information, but not just anything—the information needs to help move the plot forward. The bottom line? Every scene must have a point to it or it shouldn't be in your novel.
If you've been following my blog for some time, or you've read my writing craft books in The Writer's Toolbox series, you've heard me spout this. When brainstorming your scene ideas, it's crucial that you first consider the point of your scene. Continue Reading…