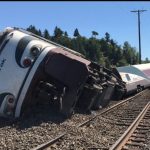 What do I mean?
If you're like many fiction writers, you often have no clue if you are on the right track. If your characters are terrific. If your conflict and stakes are big and explosive. If your scenes are sturdily built and in the right places.
If you've been following my blog and reading my Writer's Toolbox books, you know that novel writing is complex and challenging.
And you really have to nail structure.
I hope my posts and books have helped you not just tackle but conquer the many challenges inherent in this pursuit of excellence.
However, even with piles of books and countless instructional posts, writers can't always be sure they're on track. And that's why it's so helpful to get professional feedback.
I WISH I had help when I started writing novels more than thirty years ago. I thought I knew enough about writing. But I didn't know squat. Seriously.
After spending decades studying the craft via books, workshops, conferences, and retreats, I learned the truth: I hardly knew what I was doing. And I started my blog for one main reason: I wanted to share the many techniques I'd learned that equipped me to become a successful novelist. So YOU can be a success too.
I'm not talking about monetary success, though my books have earned me well into six figures, and that's provided a nice income. I've never hit the NYT best-seller list, and I would dare to say few of you will. But so what?
Success to me is when I finish a novel (or nonfiction book) I'm writing, and I have that incredibly wonderful sense of accomplishment. And that sense is predicated on knowing that I nailed my story—every aspect of it.
There's a deep satisfaction that comes when you know you know what you know.
Are You Confident You Know What You Are Doing?
In other words, I want YOU to get to the point when, every time you sit down to write a novel, you feel confident you know exactly what you're doing and why. No, you may not have plotted out every single line of dialogue or event in your story. But you can be confident that, with enough knowledge + skill + practice, you will write a great novel every time.
I never thought I would get to that "place." But I'm there. And after twenty novels, while I'm always a bit intimidated and nervous over starting my first scene, I know my novel will be well structured and come out exactly the way I hope it will.
I'm talking about taking aim with your bow and arrow and nailing the bull's-eye. You should be able to sit down and write a great novel, every time.
Maybe, you argue, some best-selling authors don't do that. They write a lot of crappy books between an occasional terrific one. That is very true. And I am going to be so bold (okay, call me arrogant if you like!) as to say that those "mediocre" novels those writers put out don't follow strong novel structure.
That's not just about what scenes go where. It's about those key corner pillars. Coming up, first and foremost, with a killer concept with a kicker. I personally believe, say, 90% (throwing that out there at random) of novels published have weak or boring concepts. I read the back covers or the descriptions on Amazon and say, "Bleh." And "Double bleh."
All this above to say: I want you to succeed. I want you to write terrific novels every time. Novels readers will love and that YOU will be proud of. I'm proud of every single one of my novels. I wish I had the time to reread them all (but that's more than 2 million words, and I'm too busy!). I love my novels, and I want you to love yours!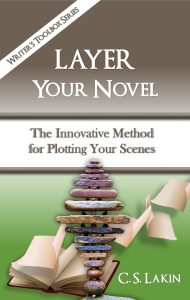 That's why I wrote Layer Your Novel. I hadn't planned to write another writing craft book on structure, but NO ONE writes about layering scenes, and, honestly, it's the most intuitive and logical way to plot out a novel.
I've been sharing bits from the book on those ten key scenes that make up the first layer. If you learn what those key scenes are and where they go, you've won half the battle.
If you struggle in any way with figuring out what scenes you need and where to put them, this book is for you. And even if you're a seasoned novelist, this method just might be what you're looking for to streamline your plotting process or fill in those blanks you haven't been able to fill when it comes to structure.
Layer Your Novel releases TOMORROW, September 15, and if you order before Saturday, you can get the Kindle copy for only $2.99.
The paperback version is also available on Amazon HERE.
So what are you waiting for? Get your novel on track so you can chuff into the station without delay.