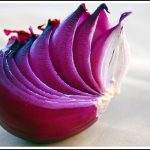 I've been writing novels and teaching novel structure for many years, but I've shied away from going into detailing what scenes should come where in a novel.
Why? Because there are countless books and blog posts that cover story structure, and a lot of great ones too, so, I figured, why should I add my two cents to the mix?
But the longer I thought about it, the more I realized I have some unique approaches and twists to the age-old question: "How do I write a great novel?"
By layering scenes—that's how.
I searched through titles and descriptions of dozens of writing craft books specific to structuring novels, and it hit me. None of these books talk about layering.
And I'll tell you why that confused me: layering is the most logical and intuitive way to structure a great story.
That's how I write all my novels. And the process isn't hard.
Creating Order out of Chaos
 Novels are made up of scenes. Lots of scenes. If you're a pantser, you wing it and write whatever scenes come into your head. If you're a plotter, you sit down and make a list of as many scenes as you can think of, and then you try to put them in order as best you can, maybe create an outline, and then hope it works.
If you've written a lot of novels, you probably have a good sense where scenes need to fall in your story. You may know that you need some initial disturbance (also called "the inciting incident") to kick off your story somewhere near the beginning of your novel.
And you might also know that at some point your protagonist should be pursuing a goal (but, believe me, a lot of writers don't even understand this is at the crux of plot and premise) that builds to a climax somewhere near the end. And then you figure you need to wrap things up and end the darn thing. 
How Many Scenes Do You Really Need to Start Writing?
Elizabeth George, in her terrific craft book Write Away, talks about how a writer should have about ten to fifteen scenes figured out before starting in on writing. That's going to vary from writer to writer. Some writers, like me, want to have about thirty to fifty scenes roughly figured out (and put on index cards) before diving into writing.
I always allow for spontaneous character takeover. Meaning, my characters, as is the way with most well-developed characters, often go riding off in some direction I hadn't planned. And most of the time they know what they're doing and I go along for the ride.
It's important to be flexible, to allow for new scene ideas to pop up. But I'm a stickler for strong structure.
So whether you can pull a great novel together with laying out only a dozen key scenes before you start writing, or you need to work up more scenes, know that it's going to be a tremendous help if you do this "laying out" work before you start writing.
Stop "Pantsing" Already!
You pantsers out there: I don't know how you are still following my blog (she says, laughing). You know how opposed I am to winging it when it comes to writing a novel.
Seriously, you writers out there who just "can't plot." You can. You just don't want to.
And maybe you love to suffer through wasted months or years of your life throwing out draft after draft and agonizing all the way through (what is supposed to be a fun process!) your novel writing wondering if your story is any good.
So I'm inviting you all—pantsers too—to try this on. This layering concept I'm presenting. You will find it so much more fulfilling to have efficient and productive writing time so you can actually have a life. Go on trips with your family. Watch the NBA finals. Take hikes with your dog. Smell the roses. You get to do all that with all the time you save when you plot instead of write by the seat of your pants.
Yes, It Is All about Structure
Maybe you've heard of plot points and turning points and pinch points, and you've resisted learning about them. I did. For years. I didn't want to write formulaic novels; I wanted to be original, different, unique.
I totally missed the boat on that one. I didn't get that I must follow expected novel structure, very specifically, to craft a terrific novel. I didn't get that there are specific types of scenes that must appear at specific places (percentage-wise) in my novel—or else!
In other words, I thought I could just intuitively write my novels, and all the scenes would magically fall into the right slots and I could call it good.
Not.
And this applies to all genres, not just "genre" or popular fiction.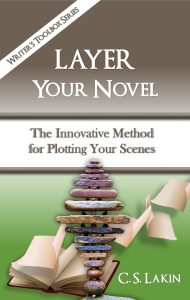 Here's the thing: if you want to sell well, you'll have a better chance if you stick with time-tested structure. And that means understanding what types of scenes you need to frame your novel and where to put them. This is what my upcoming book is all about. Watch for Layer Your Novel end of summer 2017.
Ever wonder why some authors who sell millions of copies of their books struggle painfully with writing novel after novel, figuratively tearing their hair out and agonizing over each one? I know authors like this. They have a big love-hate relationship with writing. The "hate" part could be avoided though—this I truly believe. Because the "hate" part is due to their resistance to learn and master novel structure. In particular I'm talking about what scenes are needed where in a novel.
I don't know any writers (though I'm hoping they're out there) who, before starting to write their novel, sit down and work out their key scenes—well, other than my clients, who've taken my advice! I'm talking about those milestones in your plot—which I refer to as the ten key scenes. Writers often lay out a list of a dozen or so scenes they want in their story, but they aren't thinking about specific key scenes that must go in specific places.
How about you? How have you been approaching your scene organization? Do you just start with the first few scenes and wing it as you go along? Do you lay out your main scenes and then start writing? Or do you come up with every scene needed and create an outline?
The big question is: How do you know where to put each scene? Do you guess, go on intuition, by what feels right? What do you think about working with a more specific framework?
I want to hear from you, so share in the comments!