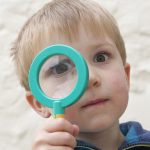 For this week's Throwback Thursday, we're looking at excerpts from popular past posts on Live Write Thrive.
From Sell Your Passion without Selling Your Soul by Matthew Turner:
You've just written "The End." Quite possibly it's the most poetic part of your entire novel. You've written 80,000 words, drafted scenes, character profiles, and emptied your brain of every last drop of inspiration. You're done–both in terms of your story and your sanity.
This, simply put, is your baby. You want to protect it. You want to make sure people love it as much as you do. However, you also want to sell millions of copies. You want people to read your masterpiece, write glowing reviews, and look to you in awe. You want your art–your passion–to touch souls and help people.
Does this sound like you? If it does, you know there's one giant problem. Continue Reading…