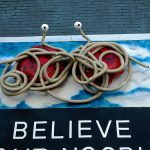 Today's guest post continues the 12-part series I've launched in this new year: asking self-published authors what are the top 5 things they've learned in the last year. Last year I featured numerous guest posts from indie authors who'd been successful, and I noted the diversity of reasons for their success—some completely in contradiction to another's—so I thought it would be helpful to have more authors give their insights into the most valuable lessons they've learned. Hopefully it will help you navigate the convoluted and confusing maze of indie publishing and give you ideas on how best to spend your time so that it produces the results you desire in your writing career.
Today's guest post is from Matthew Turner:
2012: what a crazy, insane, amazing, lovable, and heart-wrenching year you have been. I finished writing Beyond Parallel (after six-years!), edited it with my editor, perfected it, read it, cried over it, and eventually, at some point, published it via Amazon. This all happened as I developed my blog, social media, guest posts, and general knowledge of the publishing industry.
Overall, I've termed 2012 "Foundational Year." I did a great deal, but so much of it was for what lies ahead. Such a year is frustrating because it feels like you achieve little, despite working your butt into a frenzy. We need years like this, though, and I'm so glad I can move into 2013 with a published novel, a second one underway, and a nonfiction project that has my insides dancing.
2012: you were a crazy, frustrating little mistress, but I love you all the same. This is what you taught me:
1. There are talented indie authors out there. This may sound strange, but until Christmas 2011 I hadn't read the work of an indie author. Not only that, but I didn't think self-publishing was a genuine route into writing. It didn't take me long to find some amazing people, read great books, and understand just how massive indie authorship is becoming.
However, what 2012 taught me was that you won't simply find them—or should I say, they won't find you.
You have to keep your eyes open, and if you do, you'll be amazed at the people that enter your life. I came across great indie authors over social media, via blogs, and through communities. Better yet, I didn't usually know whether they were indie or not. The standard is so good (for the most part) that it's hard to determine between the old model and the new one.
I've learned to keep my eyes open, respect the individual (no matter how big they are), and not to dismiss a book just because it isn't in a store, in the top 100 of the Amazon charts, or reviewed by a bigwig critic. There's serious talent just waiting to be found!
2. Writing is only one aspect. Not only is it a single aspect, but at times, throughout the year, a small one. It will forever be the most important part, but I discovered—week-by-week—just how much needs to be done if you want to survive the chaos of self-publishing.
I'm a marketer by trade, so that side of the argument never worried me. I didn't realize, however, just how much needs to be done in terms of formatting, editing, connecting with reviewers, etc. Something else I learned—rather quickly—is just how invisible you are. Sometimes you have to contact a hundred reviewers just to have twenty consider you—oh, and trust me, not all of these will end up reviewing your book. Of course, money often solves such issues, but this isn't something we always have. For most of us, we have to hustle. This means writing is one aspect, and one aspect only.
3. You can't do it all yourself. I've also learned that you can't do it all by yourself. For example, I designed my own book cover, but it took a great deal of feedback from others to create the final version. Had I done it all on my own, the result would have been POOR! No, an indie author needs editors, proofreaders, BETA readers, designers, web folk, mentors,and more. Some require payment; others don't. As I get more experienced I'll give up more control and spend more money. I'll always do as much as I can, but I won't do everything. Not even close! To do so is suicide.
4. You're so much more than a writer. To call most self-published authors a writer is quite disrespectful. They have become so much more!
What I learned in 2012 has me excited because It showed me all the things I could potentially do:
Speaking
Coaching
Consulting
Teaching
Branding
Video
Publishing
I have to be careful about how much I take on, but the modern-day writer is whatever they feel like. This is brilliant. I love it!
Writing is great, but I like to do other things too. Knowing that my world will involve multiple aspects excites me to no end. This time last year I hadn't even considered speaking, but it's now a large part of my plans. It's a whole new avenue to tackle and enjoy 🙂
Exciting Times Lay Ahead
I know the self-publishing revolution is beginning to slow a little, but the future is still bright—if not more so than ever. Sometimes you need things to slow down to allow the people who genuinely want to achieve greatness to do just that. I think success stories will be harder to come by, but self-published authors will, in general, receive more respect. This means there will be more chances for those wiling to take the process SERIOUSLY.
5. We now have a standard model that works, and I think we'll see quality control become a more valued part of the machine. Huge growth might not be seen (at least not the gigantic spikes), but a general, more respected, industry is waiting around the corner. I find this very exciting indeed.
 Goodbye 2012, Hello 2013
2012 was interesting; let's leave it at that.
It brought so much to me as a writer . . . a person . . . a man . . . but I like to think 2013 is a year of doing. In twelve months time I should have three books out in the marketplace, established who I am, and taken certain aspects to the next level.
It's 2012 that taught me it all, though. It pointed me in the right direction, showed me the way forward, and took me on a rather intriguing journey. For this I thank you . . . plus the Olympics were EPIC 🙂
Team GB . . . Team GB . . . Team GB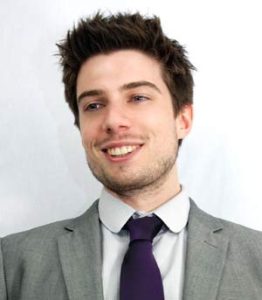 Matthew Turner (aka Turndog Millionaire) is an author of both fiction and nonfiction. Part of his life includes helping fellow writers build an author platform and brand story. You can find out more about him by visiting his website or downloading his free ebook: How to Build an Author House. Follow Matthew on Twitter!