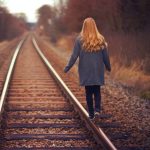 Today's guest post is by author Tori Eldridge.
It's a scary time in the world right now. We've been forced into a new way of living and are concerned about the well-being of our family, friends, and communities. Many of us have been confined in our homes for months and will be living this way for at least a few more weeks.
It's important to adjust to this change in a way that makes us feel calm, safe, and sane—a tall order when faced with upsetting news reports and worsening statistics. Harder still, if serious family problems arise from being locked in or our financial stability crumbles.
This new reality is different for everyone.
We have our own adjustments to make and challenges to face. But we also have people we care about, close to our hearts and in the world at large. While we empathize with the suffering of others, it is vitally important that we also protect our own emotional well-being. This is easier said than done because once we open our hearts, emotions, of all kinds, flood in.
So, how do we keep ourselves emotionally sound and physically fit? Continue Reading…