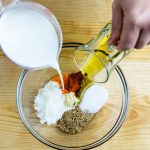 I want to talk about concept a bit today.
I believe a lot of novels fail at the concept stage.
I talk at length about this on my blog Live Write Thrive as well as in many of my books in The Writer's Toolbox Series.
This is truth: if you have a weak concept for your novel, you shouldn't waste time writing it.
Now, it's possible to tweak the concept you have—and I detail many ways you can do that in my book—and come up with a killer concept.
But it's crucial you take a look at your concept and make sure it will hold up. Continue Reading…