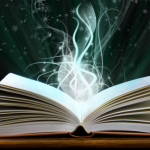 Today's guest post is by Gilbert Bassey.
A killer first draft, the holy grail—who doesn't want it?
Conventional wisdom says that you can't write a good first draft. As Hemingway famously said, "The first draft of anything is shit."
No doubt, he makes a valid point, but, as with everything, just because it sounds true, doesn't mean it holds true all the time.
I don't believe the first draft has to be shit, and I'll show you the 6-step process I use to create killer first drafts.
Before going on, it makes sense to come to terms with what a "Killer First Draft" is. Continue Reading…