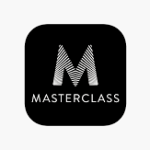 If you're not familiar with the site MasterClass, I want to encourage you to check it out. In addition to terrific writing classes with top writers, they offer a whole lot of neat classes, including basketball with Steph Curry (how cool is that?), Serena Williams teaching tennis, and cooking classes with expert chefs.
Yes, this is a plug for a site of which I'm an affiliate. But I don't promote many companies. I think MasterClass is classy! I've taken a few of their classes so far, including James Patterson's and Steve Martin's (comedy) classes. They are all lifetime access and $180.
They've recently added a whole lot more courses, including ones on filmmaking (the one with Jodie Foster is on my list!).
I'm posting below the descriptions of some of the great writing courses I would encourage you to check out. Just go to MasterClass HERE and scroll through the many courses available. Their platform, design, course structure, and videos are top-notch! Continue Reading…