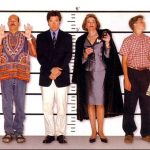 Today's guest post is by author Jennifer Probst.
Secondary characters have always been important to readers in fiction and serve an important purpose for the writer.
I've always been a fan of the sassy best friend; the sarcastic sidekick to the hero creating a perfect bromance; the wise, funny matriarch bestowing valued advice. These characters add depth and dimension to story, hook readers, and lead them to do the most important task of all: buy your next book.
Introducing a secondary character who has no purpose and fails to win readers' hearts is a missed opportunity to grow your readership. But how do you create these vibrant characters without watching them become flimsy paper dolls with no real personality or pop?
I've sketched out some important steps to make sure your secondary characters are rich, diverse, and have readers coming back for more.
Use Humor
Humor is a tool writers can use not only to amuse readers but to lighten up tense situations. Secondary characters are perfect for these moments.
If the drama has become a bit heavy, the interjection of a funny comment from the hero's best friend can break the tension and give the reader breathing room.
Humor is also a wonderful way to reveal more layers to the reader. Think of the big bad alpha male in a romance and his wisecracking friend. Picture a scene in which the hero is pissed off, intense, and broody. Now enter his sidekick, who, using sharp humor, is able to insult him at the same time he is showing his support.
Now remember, this is a guy thing. A female in this same situation would compliment the heroine's shoes, or tell her she's having a kick-ass hair day.
Your secondary characters are not here for window dressing. They are important. Don't write about a surface relationship to the main characters—dig deeper.
In my novel Searching for Always, I introduce my heroine's grandfather, who escapes regularly from the assisted-living home to drink and play pool in the Irish pub. He is a perfect foil for humor, especially when he gets a crush on the heroine's nasty next-door neighbor and starts inviting her to the heroine's house for dinner. But when he shares his experiences in the Vietnam war and the regrets he has in life, readers not only bond with him; they understand more about my heroine's past.
Humor can be a great way to reveal things to the reader while avoiding the heavy information dump, or, God forbid, boring the reader.
Give Them a Secret
Readers like mystery. Secondary characters who have secrets are interesting, and using them to both further the story and intrigue the reader is a win/win. In my novel Everywhere and Every Way, I introduce a secondary character, Raven, who's a bartender at a local restaurant. She's kept in the background, but in a particular scene, her behavior is clearly strange and puzzling to the readers, and I plant just a hint of a secret connecting to my hero.
Readers emailed me consistently after reading the book, asking to know what was truly going on, but, alas, they had to find out in the next book, which featured Raven as my heroine.
Be careful the secret doesn't overshadow your current book, though. Remember, for now, this is your secondary character, and he/she will get a turn as the main star later. But tempting a reader to hit "Buy" on the next book is our job, so do it well, my peeps.
Give Them a Big Personality
Secondary characters who have a big personality make them pop off the page. Dive deep but think big. The larger than life, dramatic, screwed-up best friend. The mom who smokes pot, loves sex, and counsels her daughter (the heroine) to have more orgasms. The dog that only eats flank steak cut up in tiny pieces, and sleeps in the bed, and looks down upon any of the heroine's dates. Think outside the box, but ground the characters in reality. Think about all those strange conversations you've eavesdropped on, or the people you met at bus stops and waiting rooms and bars. Draw on the world for your inspiration, and think big.
Invoke Sympathy
Readers want to connect with all characters in a story, and invoking sympathy is a great tool to use.  In my "Searching For" series, which features twins, I made Isabella the bad girl. She wreaked havoc on characters, and my readers weren't too sympathetic. But they still begged for her story because she was intriguing—and all too human.
When I finally wrote Searching for Disaster, I challenged myself by taking Isabella out of the depths of drug addiction and into the starring role of her own love story.
Don't be afraid to get into the muck with real characters. Get messy and offer something real. Perfection simply doesn't exist. And if you are writing a perfect secondary character, make sure you surprise the reader with what lurks beneath that perfect surface. The junk is what makes a secondary character—really, all characters—interesting and inspires the reader to try to figure out what can come next.
Think about a Series
Series are a huge part of the market now, so you need to carefully seed your plots. Plan for your secondary characters to become the main characters in the next book, and you will guide readers on a long-term journey. When creating the first book, make sure you sketch out who will appear in your follow-ups. Yes, there are always surprises, but you should have a solid idea of how many characters you'd like to introduce for the series.
I think all writers have experienced the phenomena of having a secondary character suddenly hog all the attention. In one of my books, I realized after I introduced my secondary character that he was being written into every single scene. Two chapters later, I understood he needed to be cut back from the main line of the story, and given his own book later. We made a deal, and though he was a bit broody, he finally agreed.
Readers flooded my in-box looking for his story once he was introduced, so I had done my job well. Creating secondary characters with a series in mind is important in today's market.
Use these tools to write your secondary characters with care. Give them depth. Make them interesting. Make them pop. Your readers will thank you.
What kinds of secondary characters do you like best? Does any specific character stand out in your memory? Why?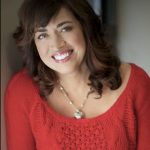 Jennifer Probst  is a New York Times, USA Today, and Wall Street Journal best-selling author of sexy and erotic contemporary romance. Visit her website for updates on new releases and to be a part of her street team. You can also connect with Jennifer on Twitter and Goodreads.  If you're a romance author, check out her new release, Write Naked: A Bestseller's Guide to Writing Romance and Navigating the Path to Success.