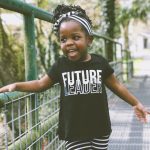 Many writers I work with have completed a first draft of a manuscript. But they have never taken the next steps to get it edited, published, and marketed. They are standing in their own way.
You may or may not know what your roadblocks are. Maybe you don't want to know. Yep, they're ugly, massive, intimidating, even mean. But I'll tell you a secret: they're really made of tissue paper. If you have the proper sword—the success mind-set—you can slice through those obstacles no problem.
What's the success mind-set? Glad you asked.
A success mind-set is all about believing positive possibilities for yourself. This is not blind optimism and does not mean you should believe that you can do everything. It involves having a reasonable attitude about yourself and your abilities. It's about being nice to yourself and using positive self-talk.
There's a fine balance that successful people develop between pushing themselves to achieve and accepting their limitations. It takes experience and discernment to determine how to set high but attainable expectations of yourself. Continue Reading…