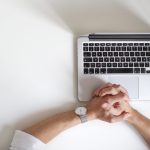 I'm reposting this post because I feel it's so timely. Many are struggling with concentration and motivation, and maybe it's not the time for you to write or expect so much from yourself. I hope this material encourages you.
For everything, there is a season. So says the wise writer of Ecclesiastes (King Solomon). Some of us were first introduced to this aphorism with the Byrds' famous song "Turn, Turn, Turn." I think as we get older, we truly understand the truth about seasons in our lives. They are part of the natural cycle of things, and while we often buck the cycle, we do better if we ride with it.
What am I talking about? The seasons of writing and refraining from writing. Just as there is "a time to plant and a time to reap, a time to laugh and a time to weep," there is a time to write and a time to not write.
I feel it's important to consider this, for many reasons. The whole point of Solomon's words, to me, is acceptance. "This is the way things work," he seems to be saying. Just as the seasons of the earth come and go in cyclical cadence, everything in our lives works similarly. Why should writing be any different? Continue Reading…