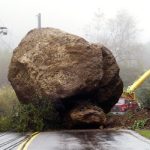 Today's guest post is by author Todd Matthews.
Fear is instilled in us, and, for some, as we age our fear deepens. Perhaps we're so used to fear as a companion, we know it better with each passing day, month, and year.
Some of us might be afraid of failing, so if we don't try we can't fail, right?
But if we don't try, we can't succeed.
Whatever the fear, remember success resides on the other side. Think of fear as a mountain climb. The higher you climb, the more you'll conquer. Once you reach the peak, you've succeeded in your challenge, and a sense of elation will rush through you. You conquered fear and smashed another roadblock. Continue Reading…