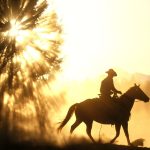 Creating a cast of characters is a challenge for novelists. It's a balance. You need just the right number of characters in just the right roles, and if you have too many, it's clutter. Too few and your story is narrow and skimpy, possibly not reflecting real life. A protagonist that has no friends, doesn't engage with coworkers, never talks to family, and doesn't really go anywhere other than one or two locales (home, coffee shop, office) isn't a believable character.
This is where secondary characters come into play. They require just as much forethought in their creation as primary characters.
Secondary characters are important to your story but don't hold as major a role in your story as primary ones.
Don't get too tied in knots over categorizing every character. The boundary line between primary and secondary characters is blurry. It's not uncommon to see secondary and even incidental characters have POV scenes—it depends on the story.
For instance, the opening of a mystery might be in an unnamed killer's POV for just that one scene. In a sense, you might think of that killer as an incidental character if there are few, if any, moments with that character. The novel might be entirely about the investigation, and maybe the killer is found dead himself by the climax of the novel. Continue Reading…