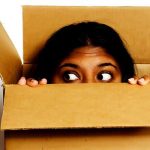 On Throwback Thursday, we're looking at excerpts from past posts on Live Write Thrive
Today's post is from Settings in Your Novel That Work As Triggers:
When choosing settings for your scenes, you want to think about the kinds of places that will allow the emotions, needs, dreams, and fears of your characters to come out.
Certain places will trigger these things to come to the surface and will stir memories. Your character has a past, and even if she never visits any of the places in her past in your novel, other places can draw out feelings and memories. This happens to us all the time.
Of course, if you are putting your characters in places they've been before, or they are living in the same town their whole life, those memories and feelings are closer to the surface.
The point it, you want to use your setting to help bring out your themes, drive your plot, and reveal character. You don't have to do this, but by ignoring setting you are missing out on a great tool in your writer's toolbox that you can use in a powerful way. Continue Reading…