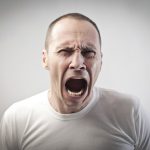 I'm picking up where we left off a couple of months ago, looking at the masterful writing of some amazingly talented authors. I want to revisit the topic of evoking emotions since that is one of the most difficult things to achieve yet so very crucial.
Surprisingly, there are very few blog posts and books that address this topic. Writers are told to "show, don't tell" in order to draw readers into their stories. But we all know that "showing" a character pointing a gun at another character, and even showing the character is trembling or sweating, doesn't ensure readers will be tense or scared or shocked.
If you've not taken the time to read the previous four posts in this series, I highly encourage you to do so. Start with the first one here. We write to evoke a response in our readers, and the primary purpose of fiction is to elicit an emotional response. Think about it. Readers of fiction aren't reading to acquire facts, such as they might do when studying a nonfiction book. They read to be entertained, affected. They read to be tense, laugh, worry, get excited. In other words, they read to feel something.
And your job as a fiction writer is to masterfully write in a way that will evoke a specific emotional response in your reader. You may not be able to name exactly what those emotions are, but you should know what those emotions feel like when you experience them.
To reiterate: we've been looking at the way thoughts lead to emotions, and how getting into our characters' thoughts can be a powerful tool to evoking emotion in our readers. When we show what our characters are thinking, via the narrative or direct thoughts (when in their POV), and even in dialogue (whether in the POV or not), we can sense what they might be feeling. Sometimes the feelings are obvious, but masterful writing will imply the complexity of the character's emotions. Continue Reading…