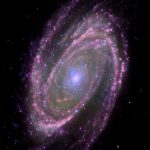 Last week we looked at the need to ditch all the back story in our first scene (well, actually the first fifty pages, but we are focusing on just your first scene right now). Now we'll take a look at another essential element that you must develop right away and that's theme.
Do you really have to have a theme for your book? Not necessarily in a formal sense, but think about theme as some essential take-away thought you want to leave your reader with when they finish the book. Theme speaks to your plot, but more so to the heart of your story. One way to get to your theme is to ask yourself just why you are writing this book, anyway.
Do you have a message or something you want to say to your readers, some commentary on life, society, government, faith, or some other issue? Even if you are not trying to push a "message" per se, your book should be about something.
If you think hard and can't come up with anything even barely important, meaningful, or significant about the story you want to tell, maybe you shouldn't be spending all these months writing this novel. Maybe that sounds harsh, but if you're not moved in some way by something in your story, then just why are you bothering to write it?
If you're just writing a page-turning thriller or a straight genre mystery or suspense, you might not need an overarching theme. You might still write an exciting book that entertains.
But this blog isn't aimed at writers just seeking to pump out genre mass-market books without heart. It's not for writers just writing to make a living and that's it. This blog is for writers who really have something to say, and that's exactly what we're dealing with right now—honing and paring down what you want to say in a phrase or two.
 Say It in One Sentence
If you were asked to tell someone in one sentence why you wrote your novel, what would you say? Can you think of something to say that will make the listener nod and say, "Wow, that's interesting (or needed or pertinent or important or . . .)"? If you can't think of a significant take-away statement, then you might need to stop writing and start thinking. Because a book without a theme is like a day without sunshine. (How does that saying go? I think it's from a commercial about orange juice . . .)
 Your theme or point—what the reader is getting into and why she should care—needs to be hinted at in the first page or two. A tall order? You bet. But if you can determine clearly why you writing this story and what is the one thought, message, idea, conclusion, or feeling you want your readers to take home with them when they finish reading your book, you should be able to give some indication of this through your protagonist—by action, thought, or dialogue—in those first paragraphs.
Whatever that is must be set up in the first few pages, even if just a hint of a promise of what to expect. If your book is about forgiveness, then something about forgiveness or lack thereof must be an important element of your opening scene.
You may not agree with me that your first scene should have at least something that hints at your theme, but I beg to differ. I feel the great books "out there" that have stood the test of time do this in some way. Bringing a hint of your theme out right away also clues the reader into what the book is really about, and reveals a bit of the heart of your story, which is what I'm all about.
 Share a Scene
This week, take a look at the opening scene of a few of your favorite novels. Pick novels that you recall having a great opening scene. But this time as you read through the pages, pay particular attention to the hint of theme, the take-away message being set up early on. Great books showcase their theme from the start, however subtle. And it can be subtle, for sometimes you almost miss the implication of what's to come—a hint of the heart of the story coming through that will become full-blown by the end of the book. Some books that come to mind right away to me are The Prince of Tides (Pat Conroy), My Sister's Keeper (Jodi Picoult), and Peace like a River (Leif Enger). Can you think of some novels you've read that convey the theme in the opening scene? If so, please share them in the comments and feel free to tell us a line or two that worked for you.