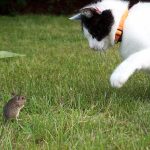 We've been looking at the explosive trend of eBook distribution and the decline of traditional publishing these last few weeks. I want to share a few more points impacting the old model of publishing and contributing to its downfall. So many forces are tearing it down, and here are a few that Mark Coker, founder of the eBook distribution site Smashwords, mentioned in his eBook seminar:
Book selling is moving to the web. Consumers are looking for low prices, convenience in purchasing, and selection. Because eBook distributors have unlimited "shelf space" to showcase innumerable books, this allows millions of books to sit side by side. Publishers are losing power and control over this "shelf space" and how books are purchased. In the past, they owned the printing presses necessary for a book to be published, so they called the shots. That is true no longer. With POD (publishing on demand) printing, anyone can publish their own print book and distribute it online—not even need to tussle for shelf space in a brick-and-mortar bookstore.
Reading is moving to screens. EBooks are now outselling print books, and the increase of eBook sales in proportion to print books is growing exponentially.
The number of self-published books is rising as traditional books decline. Indie authors can outsell traditionally published authors with little investment.
Profits are higher—and this is drawing some authors away from traditional publishers. We are hearing of many best-selling authors refusing to give their publishers any eBook rights. They now sell their new releases as eBooks on their own sites, or on sites like Smashwords or Kindle Direct and keep all the profits. And how do those profits compare? When your traditional publisher sells a print copy of your $8 book, you receive about 40 cents in royalties. However, if you sell one eBook online at .99 cents, you keep anywhere from .60-.99 cents, depending on where you are selling that eBook. You make more money per sale with an eBook than you do by selling a book through your publisher. And lower sale prices mean more readers=more sales. You, as the author, get to set your eBook price, too, which means if you want to give your book away for free for a while to draw in new readers, you can do that. The author now has much more control over where, how, and when their books will sell.
 Worldwide Access
One of the things I found intriguing and compelling from Mark's talk was the understanding that there are millions of readers worldwide whose only or best access to purchasing and reading a book is through their phone. He spoke of standing in a town in Africa and noting that there were no bookstores in the rural area around him, and no Internet cafes, but . . . everyone had a phone that could connect to the Internet and had access to software to be able to download books. Traditional publishers haggle over foreign rights, limiting access to millions of potential readers. Whereas, if you put your book up on an eBook distribution site like Smashwords, people all over the world can discover, download, and read your book. And the best part for you, the author, is that to do so is free.
I hope these trends will get you thinking. Formatting your manuscript into an eBook form to upload to most sites is fairly easy. Of course, just putting your book online doesn't assure you will sell millions of copies. But neither does selling your book to a traditional publisher. In both instances, it is really up to you to market your book. But at least with eBook publishing, you will keep most of your profits, and can have full control over the look of your book, its content, the cover, and where and what type of format you want to distribute your book.
Amazing Exposure
I put three novels online as eBooks two months ago. In the first thirty hours, I had nearly 1,500 downloads, and reviews from new readers are starting to come in, and they are blogging and tweeting about these books that have been sitting inside my computer waiting for a traditional publisher to buy them. They are "happier" out there getting read and discovered—and so am I. I am glad that I can slowly and steadily grow my fans and readership without having someone else able to pull my books "from the shelves" due to slow sales. From what Mark Coker says—and I found this very reassuring—eBook sales grow slowly at first, but with steady nurturing and watering, they do grow. He gave many examples of books that made a profit of $7 total their first quarter, but as the author built on his or her reader base, using social networking and other methods to get the book known (he has a great marketing guide with suggestions of ways to market your eBook), the sales grew. Some have gone on to make profits of six figures in under two years after uploading their eBook. And this ties in greatly with the whole concept of developing 1,000 fans, as tech guru Kevin Kelly posted on his Technium website (much more on that in future posts, but if you are curious and want to learn the secret to true success, read his post: http://www.kk.org/thetechnium/archives/2008/03/1000_true_fans.php).
There's Hope
We'll be looking at more trends and stats regarding the publishing industry in upcoming blog posts, but I hope these facts are getting your gray cells working a little, and also giving you hope. I believe the true way to achieve success, a feeling of significance, and real joy and satisfaction as a writer will be to provide a way for your books to be discovered by genuine fans you can interact with and hear from, and who will not just be numbers on a royalty statement of sales but will be your real readers. That's why we write, isn't it? To reach readers with our words and concepts, and share our hearts. Maybe some find their greatest joy seeing a royalty check with lots of zeros on it. But if your true wish is to see your books touch hearts, change lives, or just make someone laugh, stick around. I've got some ideas and a radical new way to look at the writing life and how to write for your life.